It's Over!
...another summer has come and gone--full of hard work in the classroom, fun on the field & in the lab, and adventures off-campus! In this final post for summer '18, we'll have a few last photo spreads, and some concluding thoughts...
Field Trip #4: Catoctin Mountain National Park and Catoctin Wildlife Preserve & Zoo
It was a *very* full day outdoors! We started with Ranger Carrie giving us an overview of the park and its history--and fielding many questions about how likely the boys were to be eaten by bears--before we hit the trail. ...an hour and a half later, we found ourselves at Cunningham Falls! In the afternoon, we stopped by a local Wildlife Preserve, to get up close & personal with Bengal tigers, white wolves, and the occasional alpaca.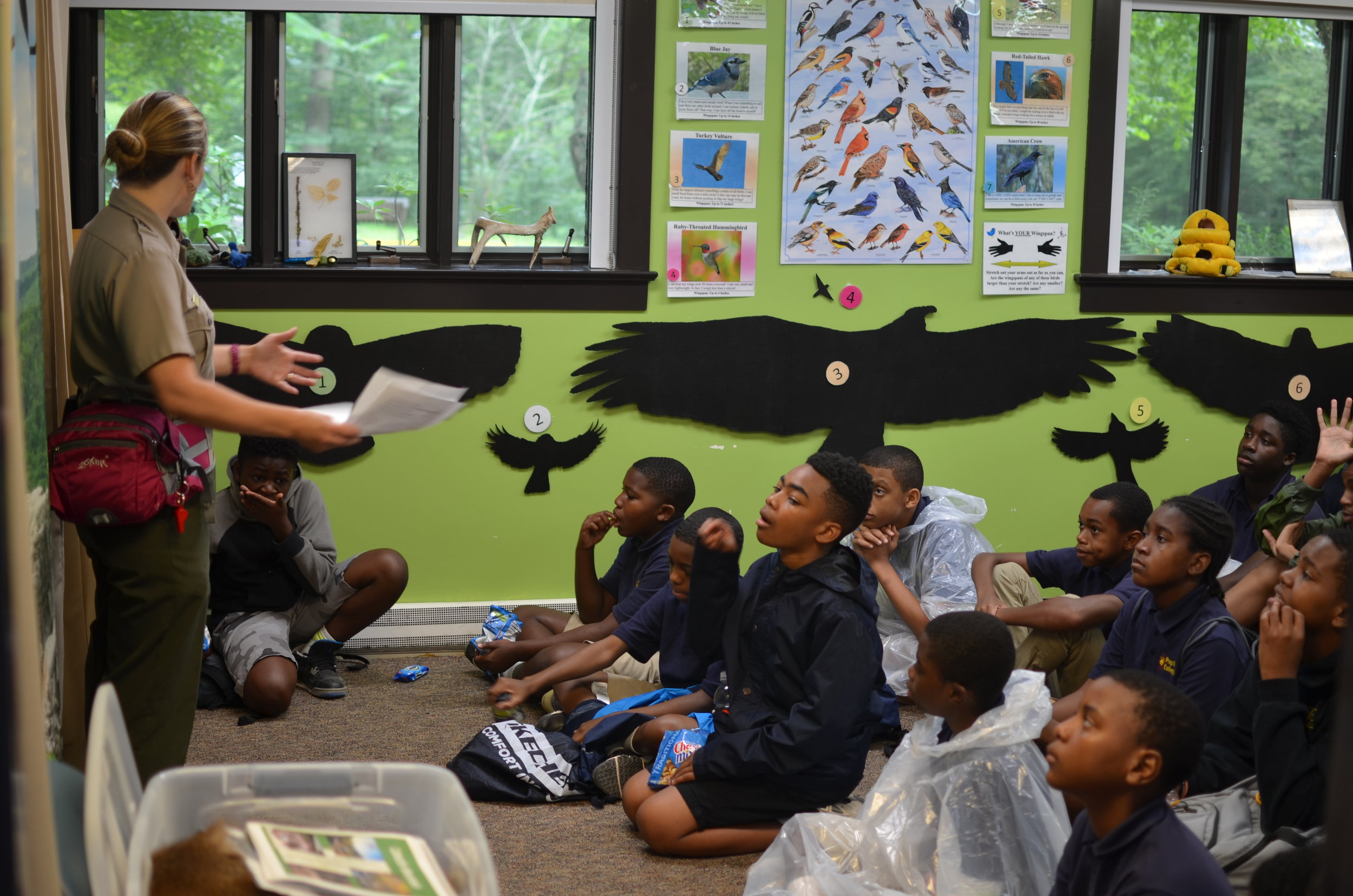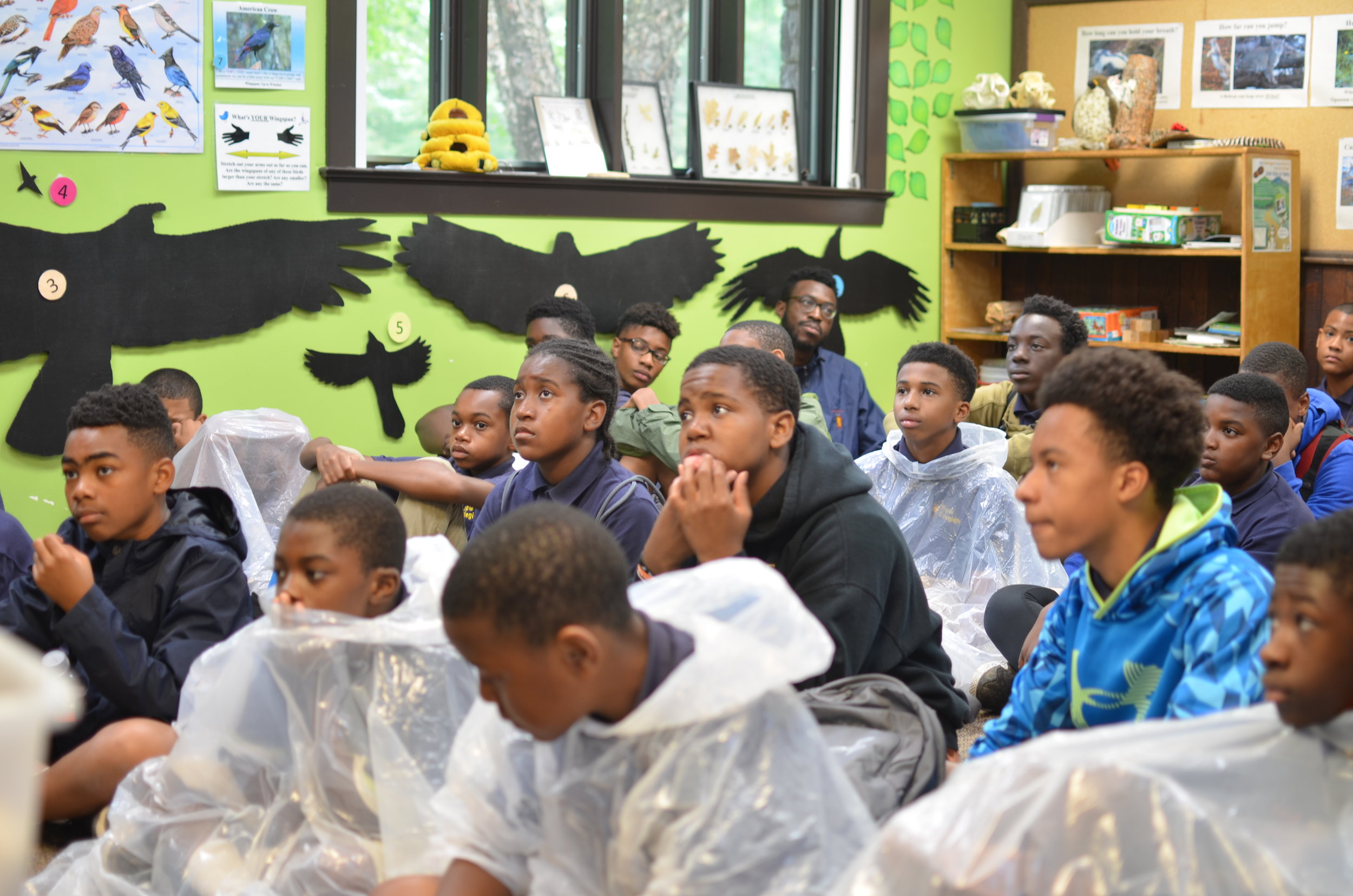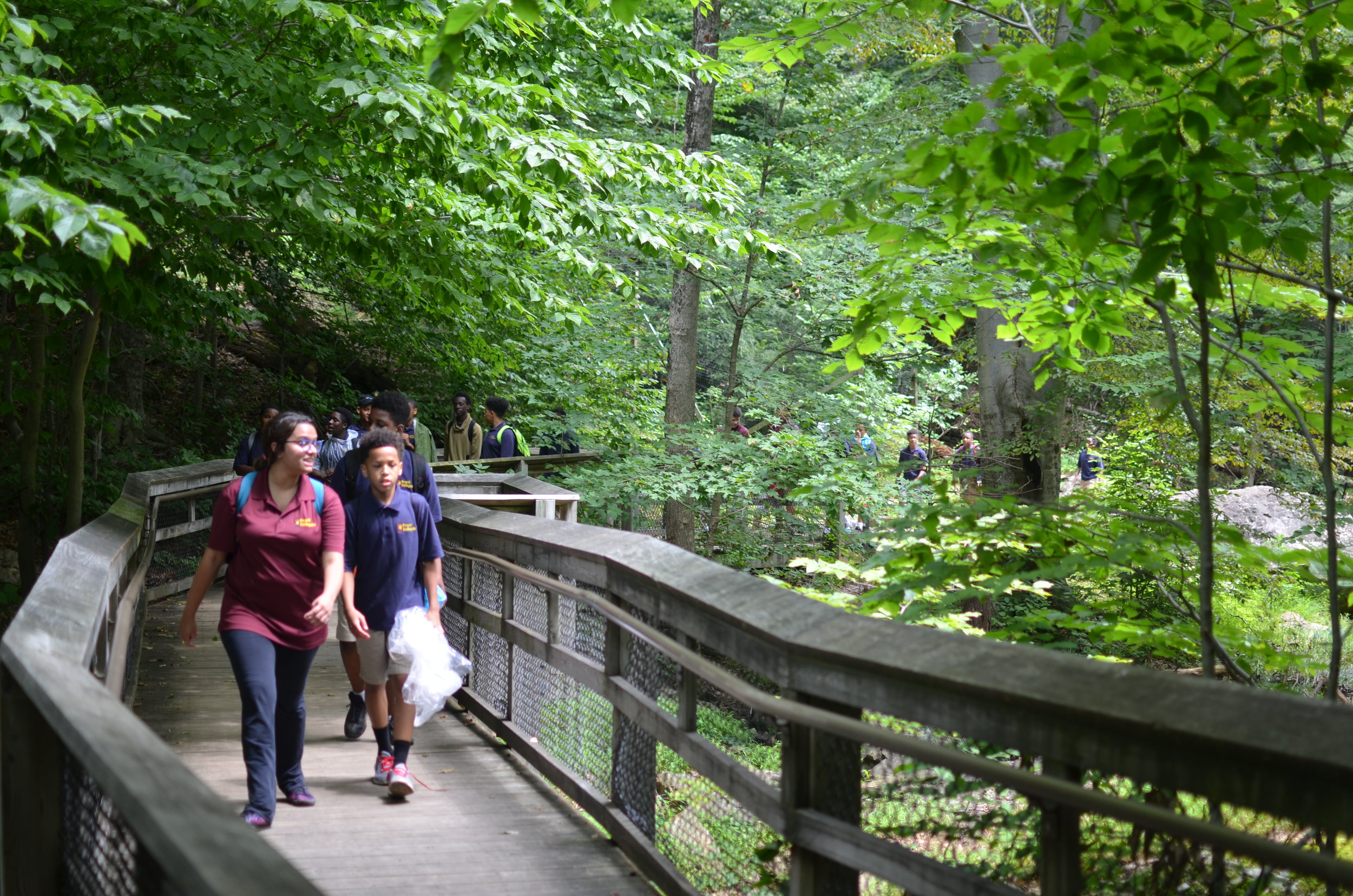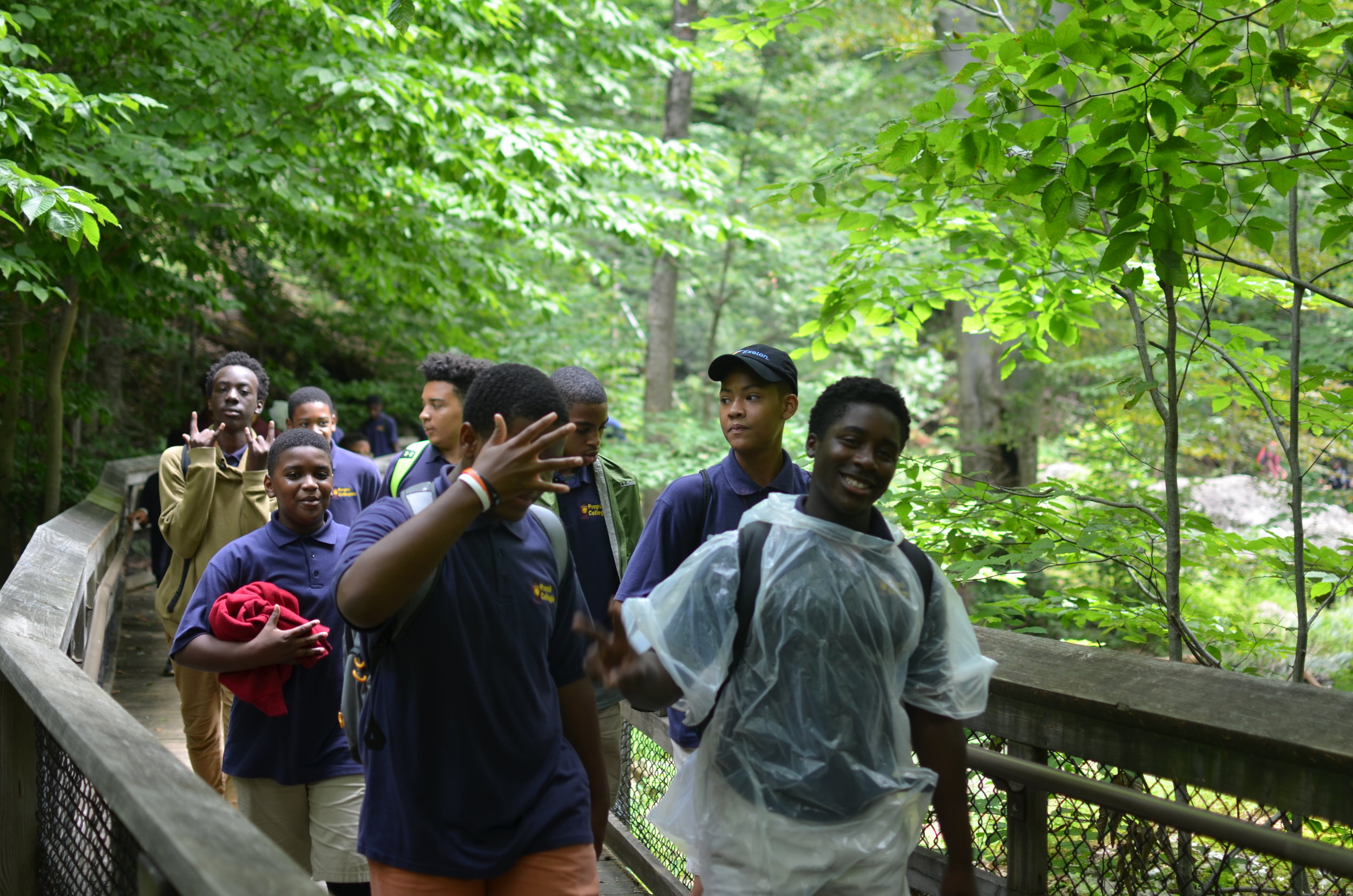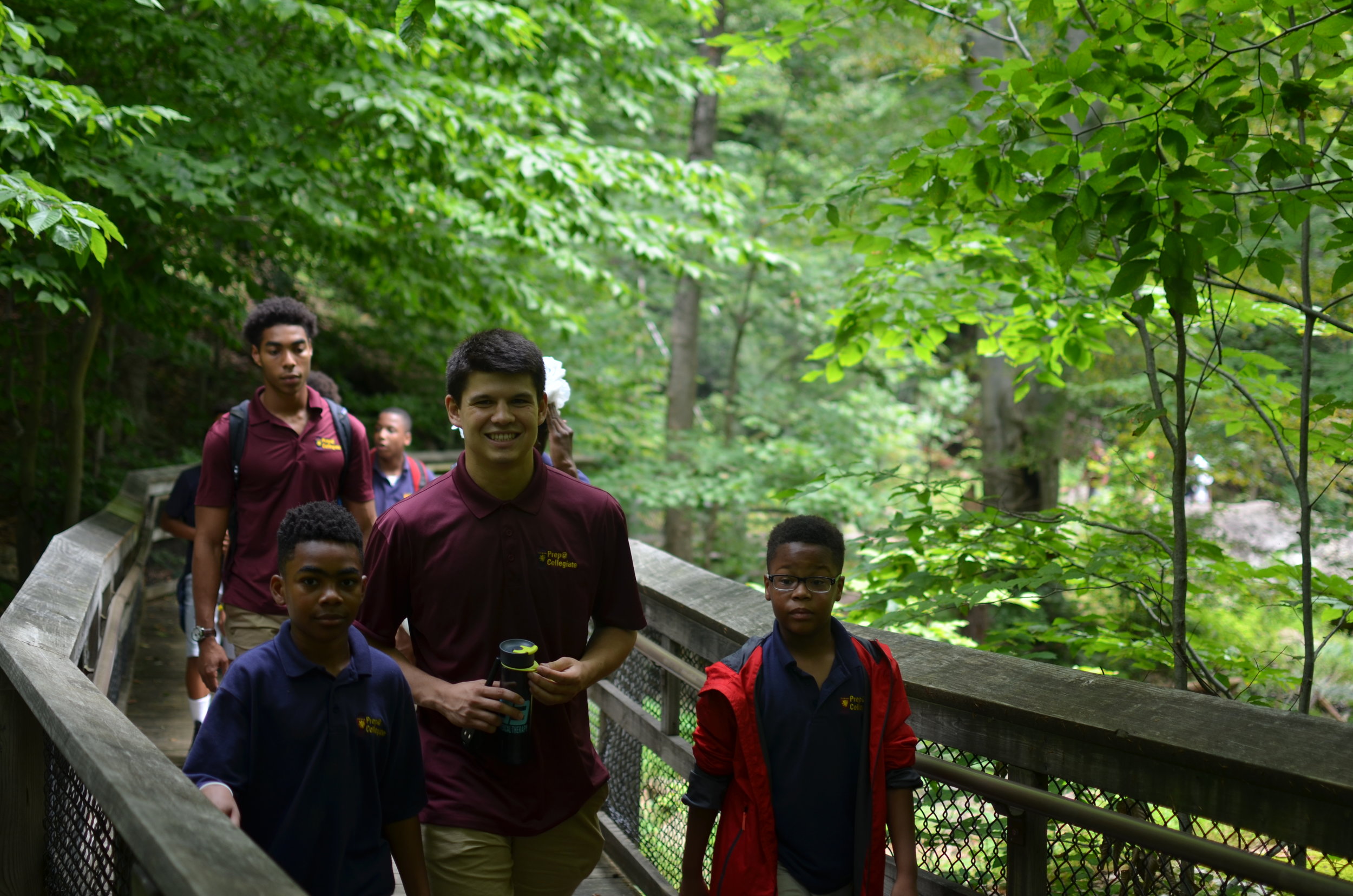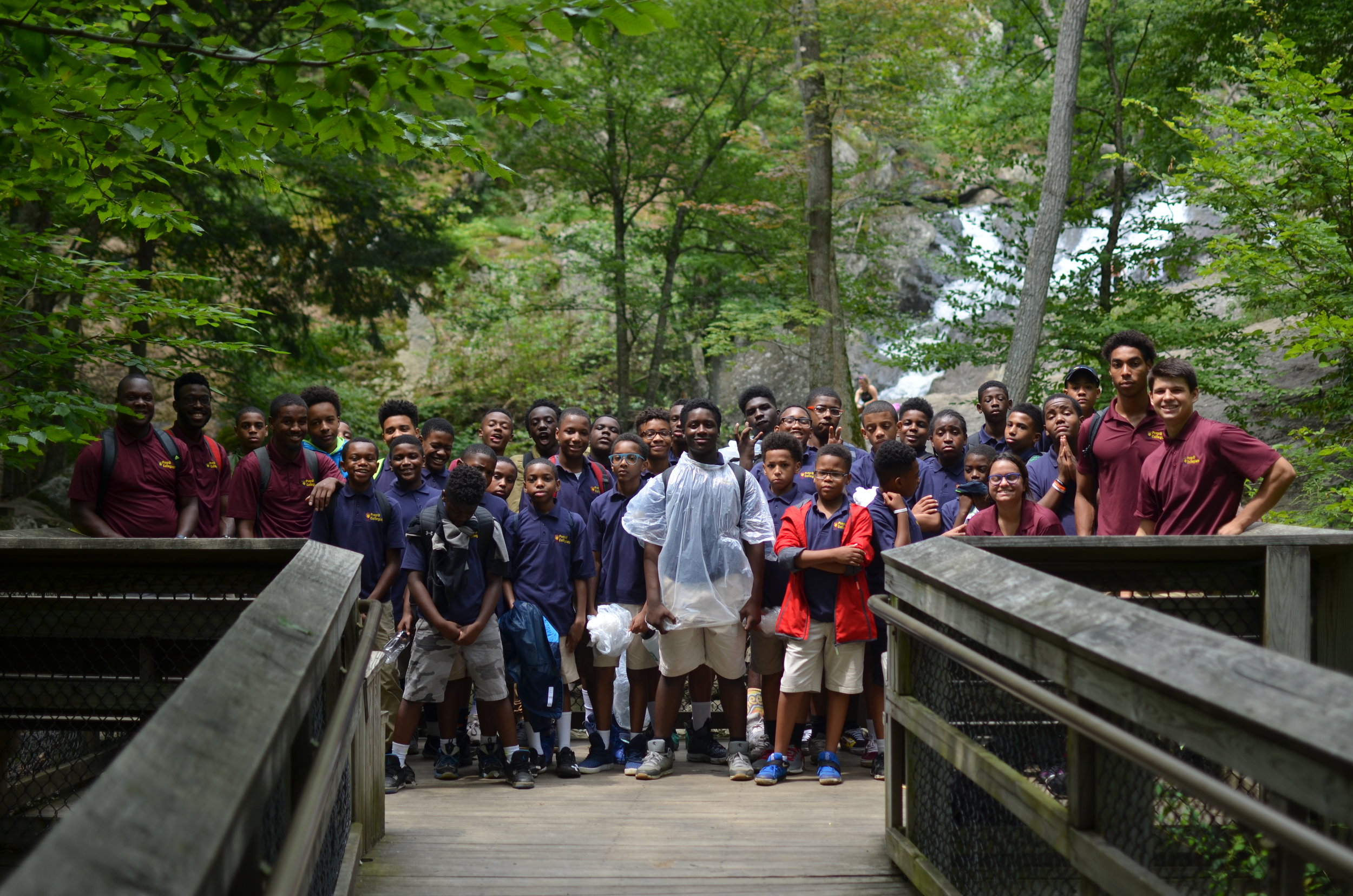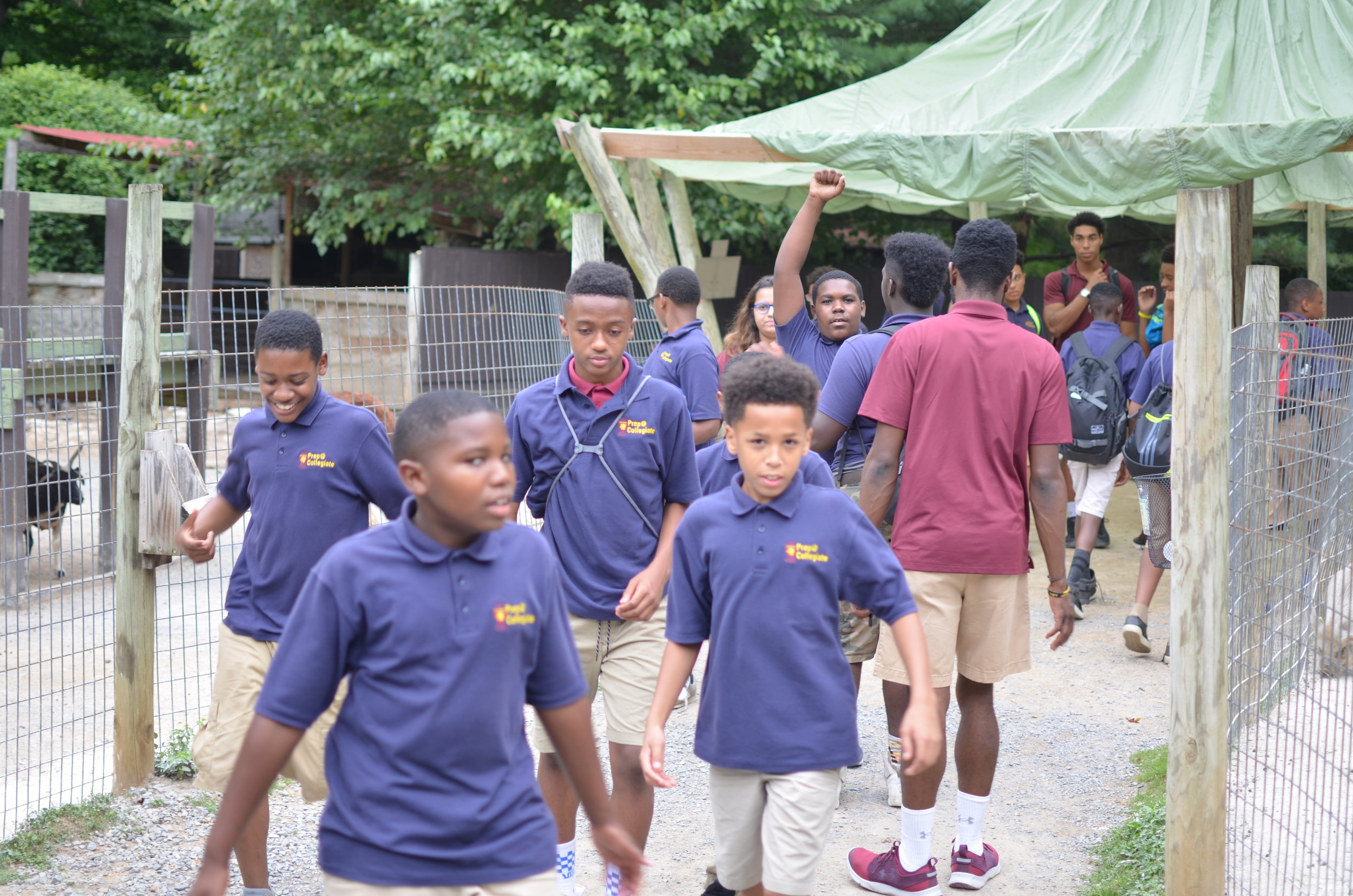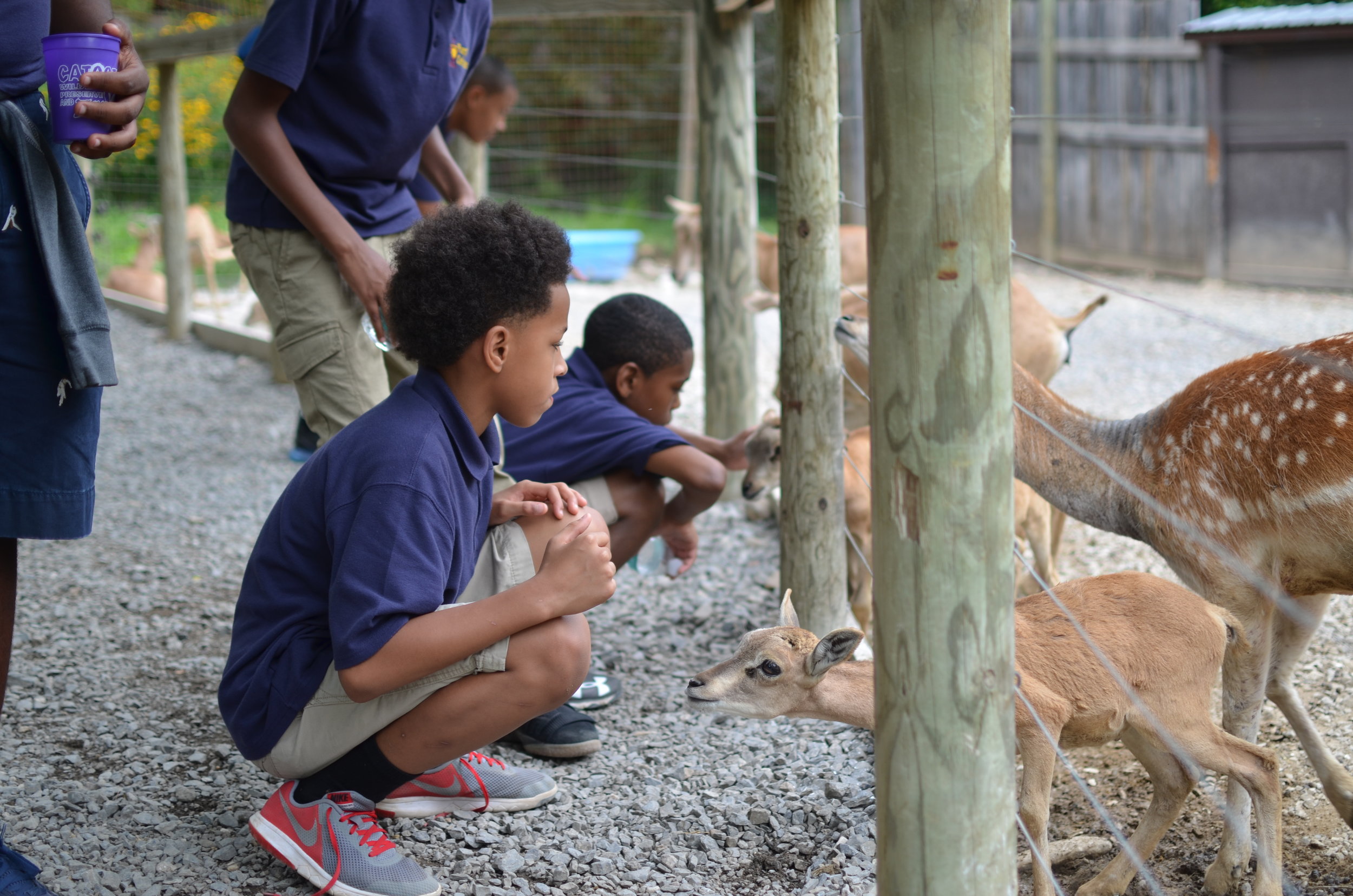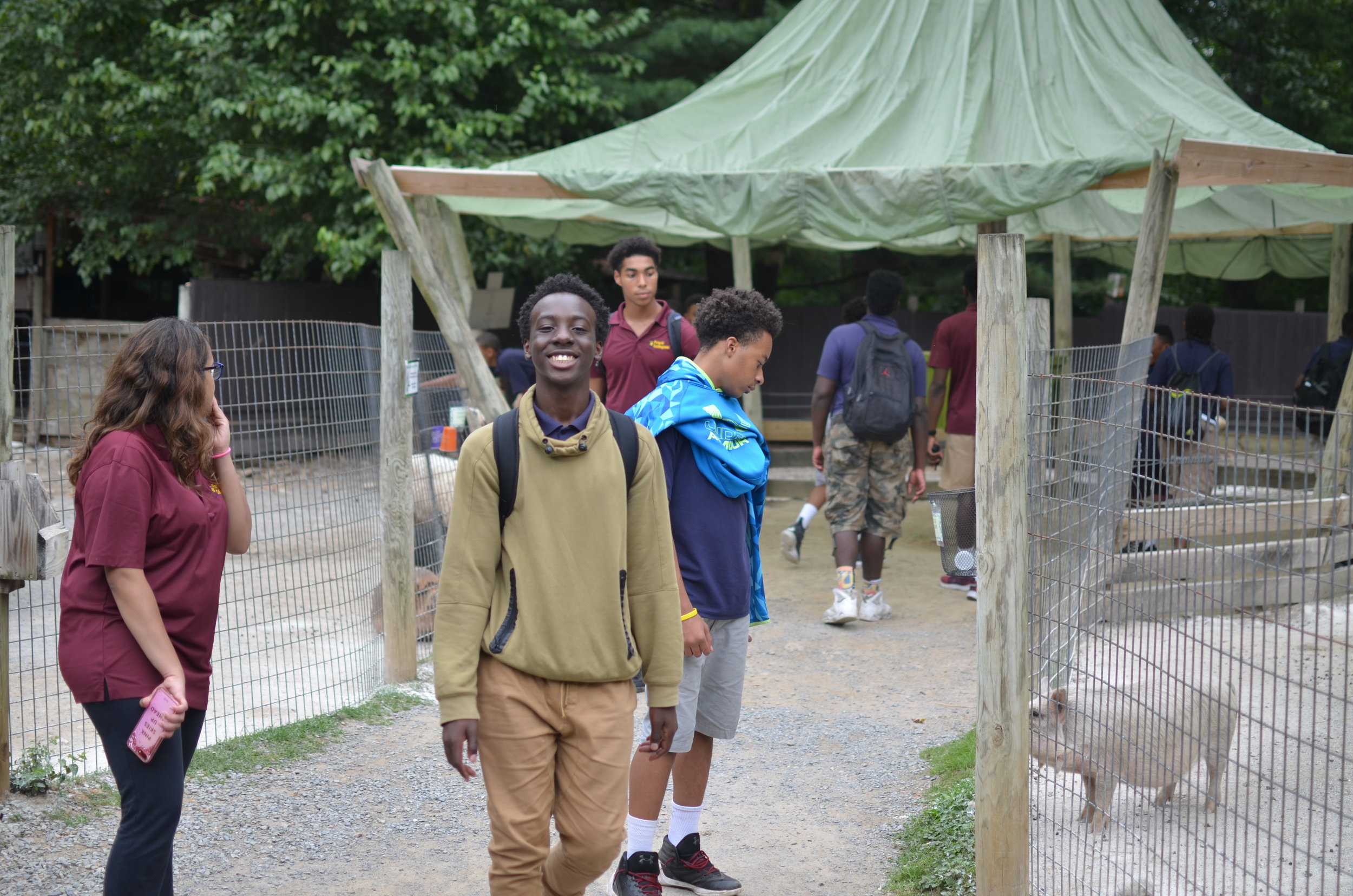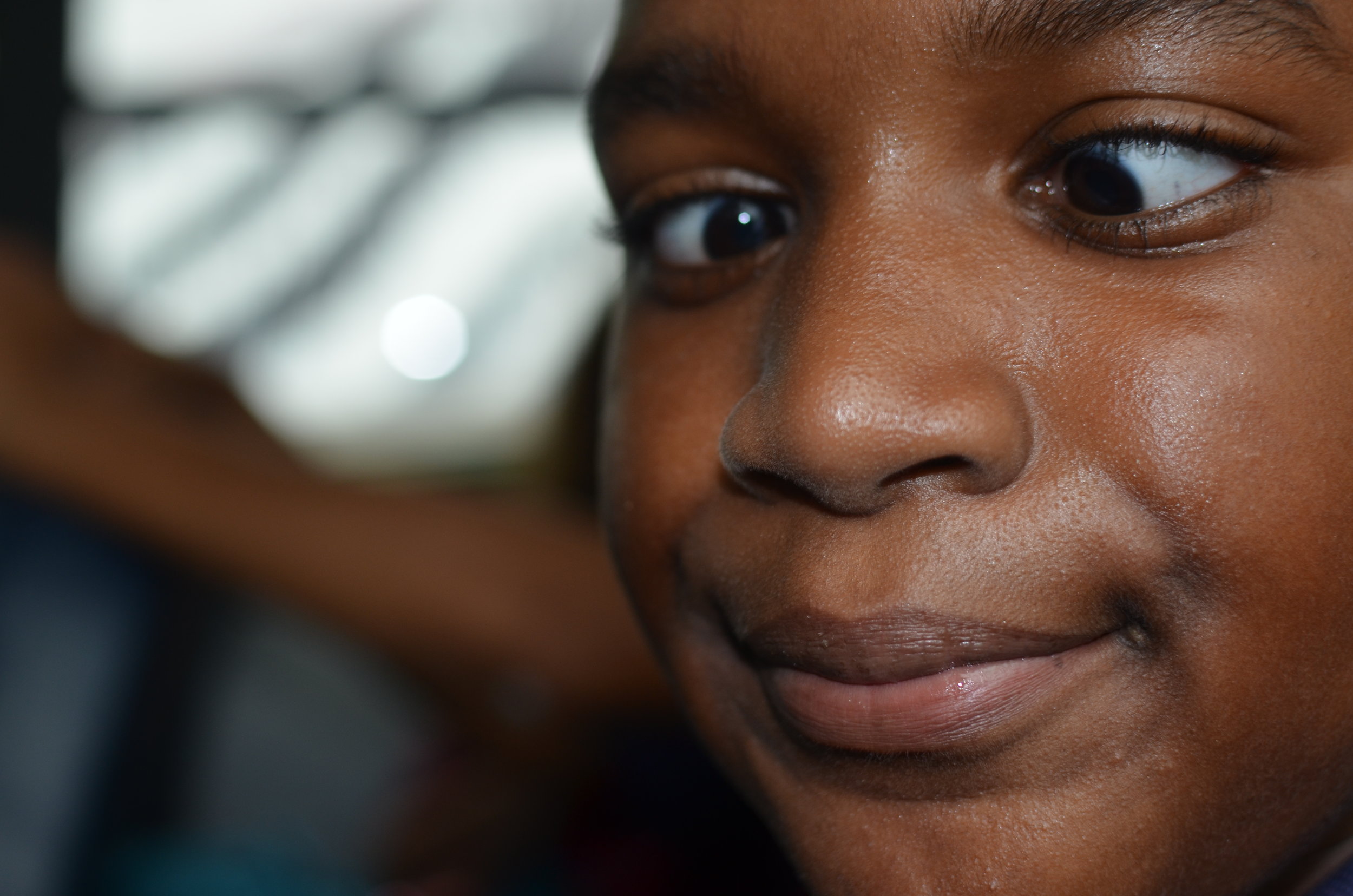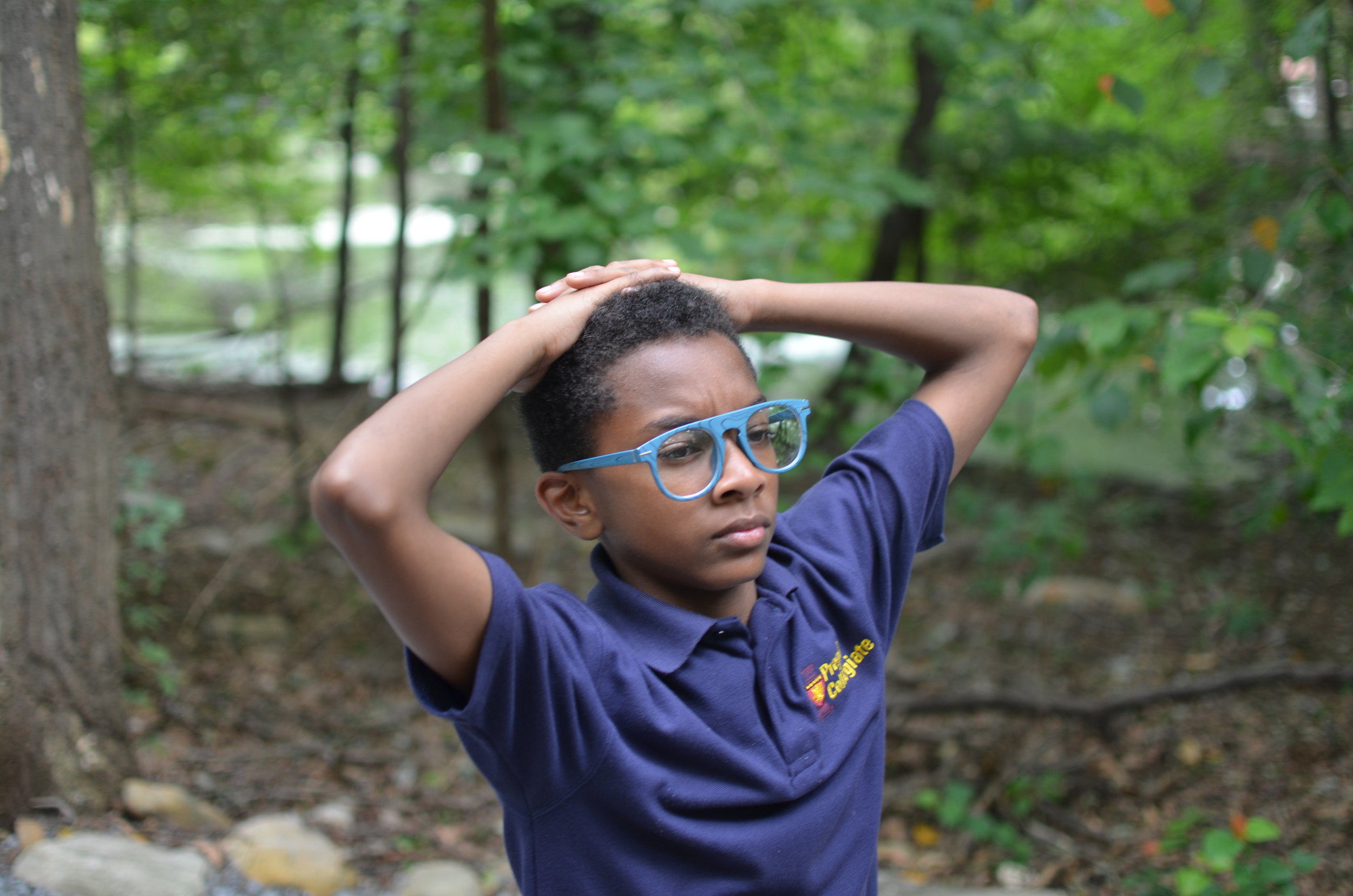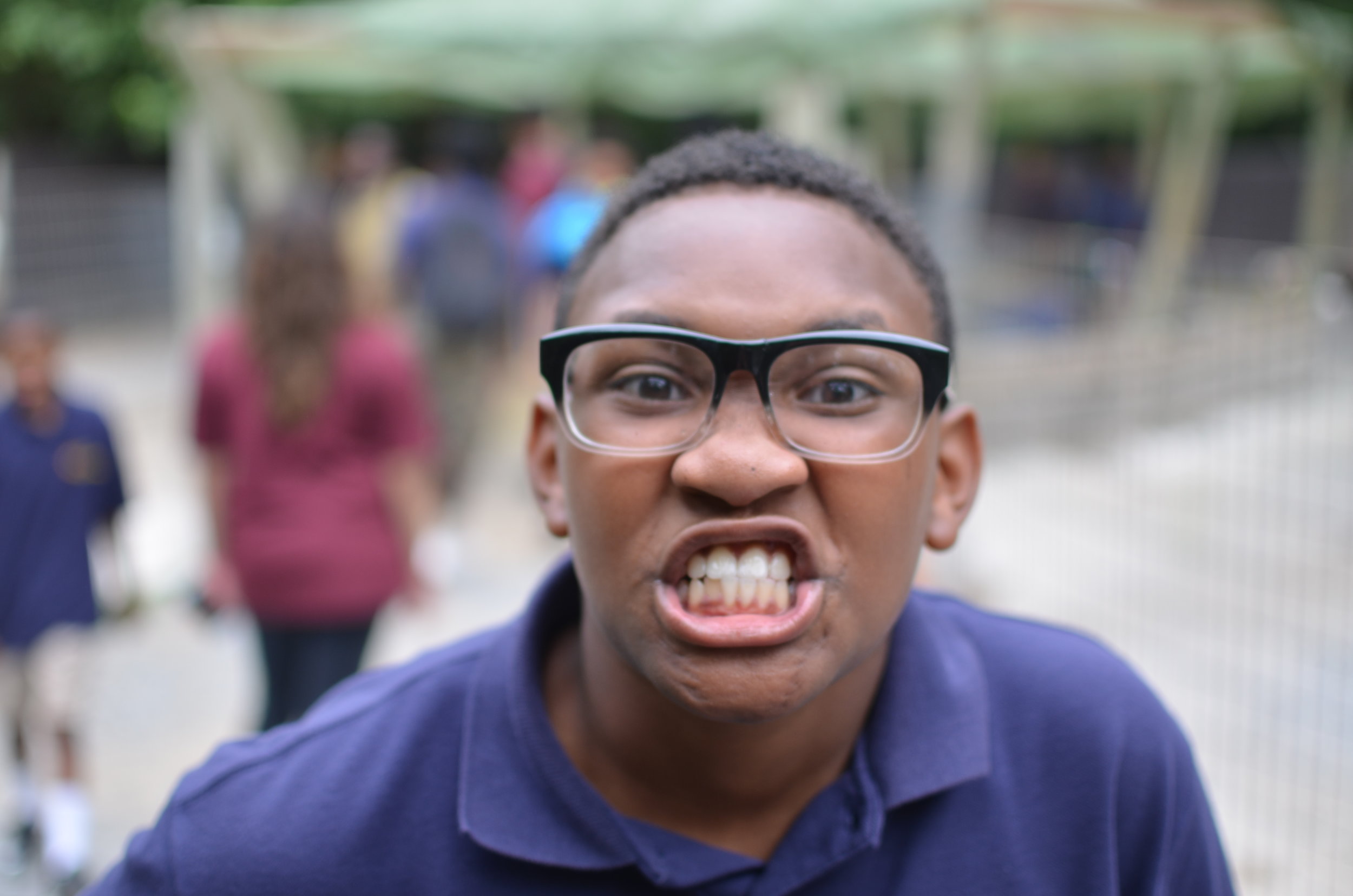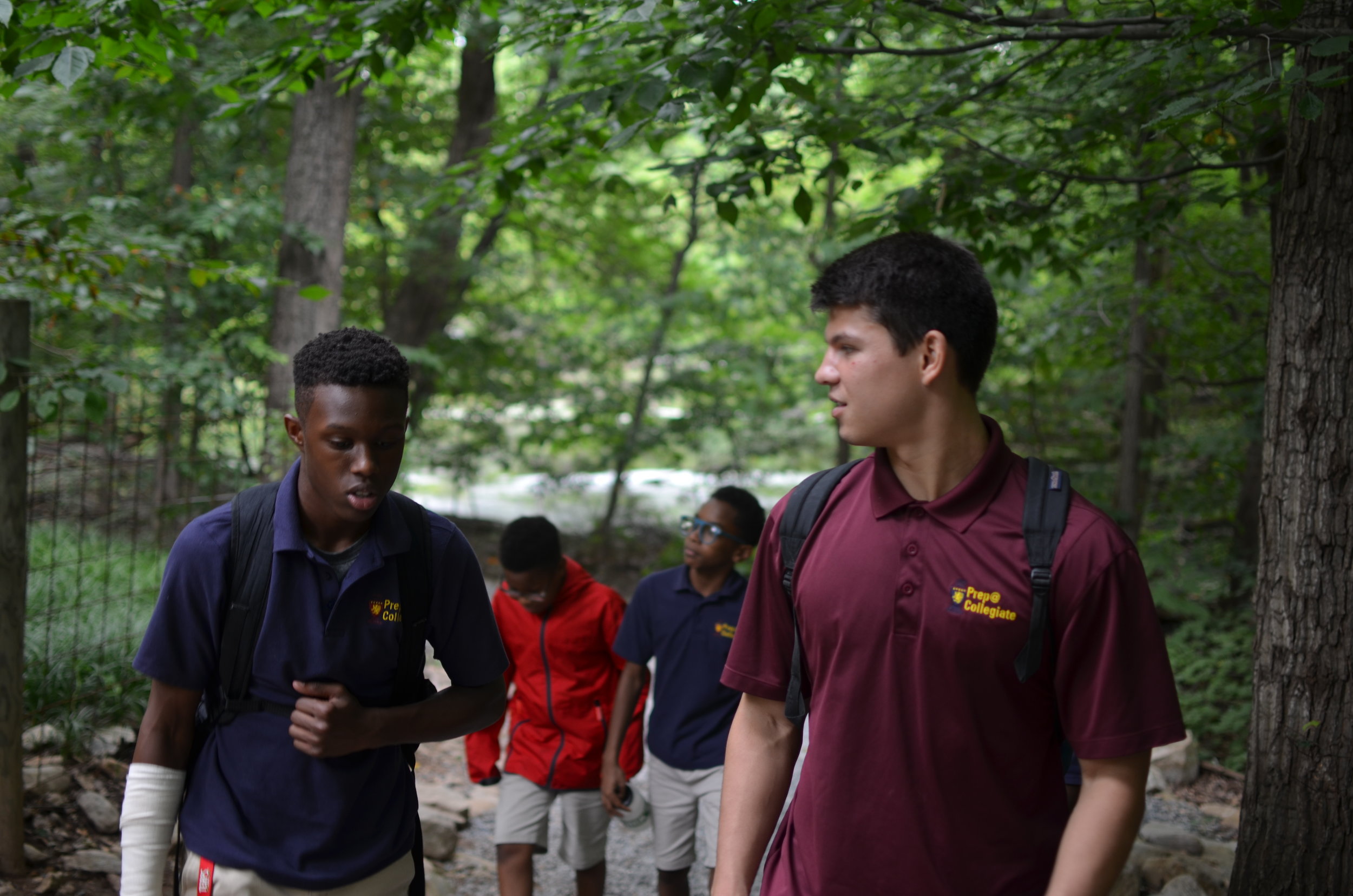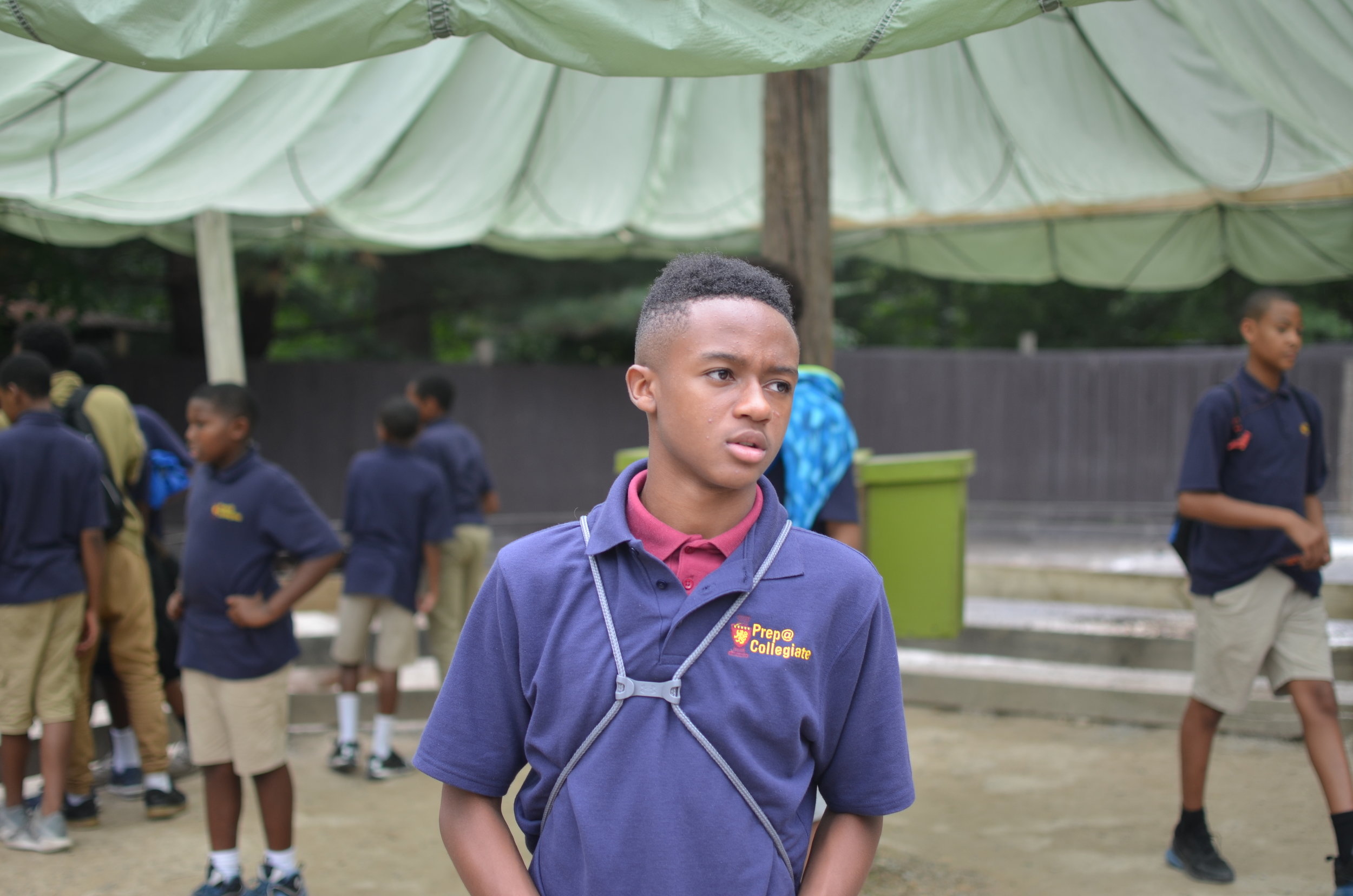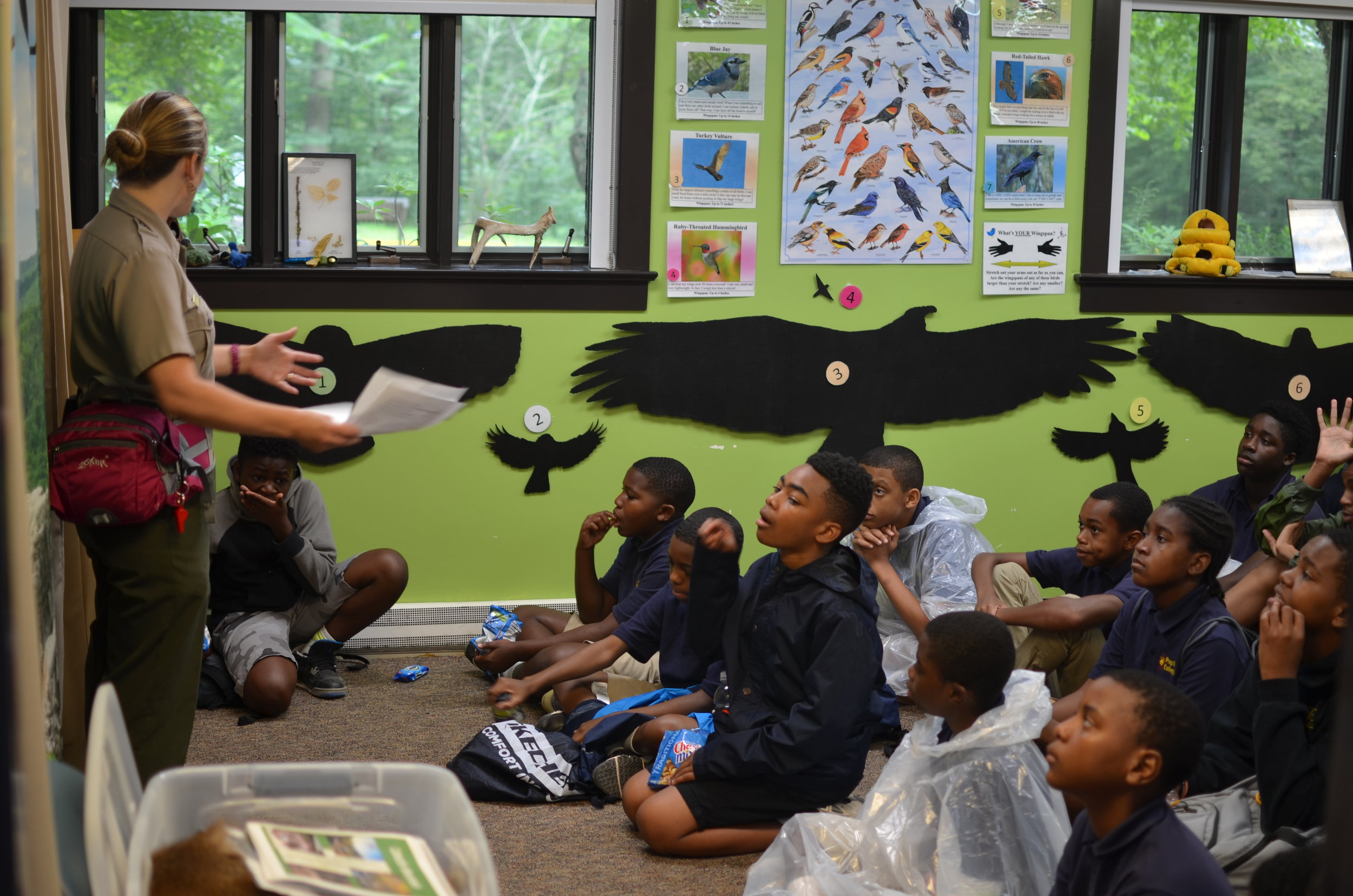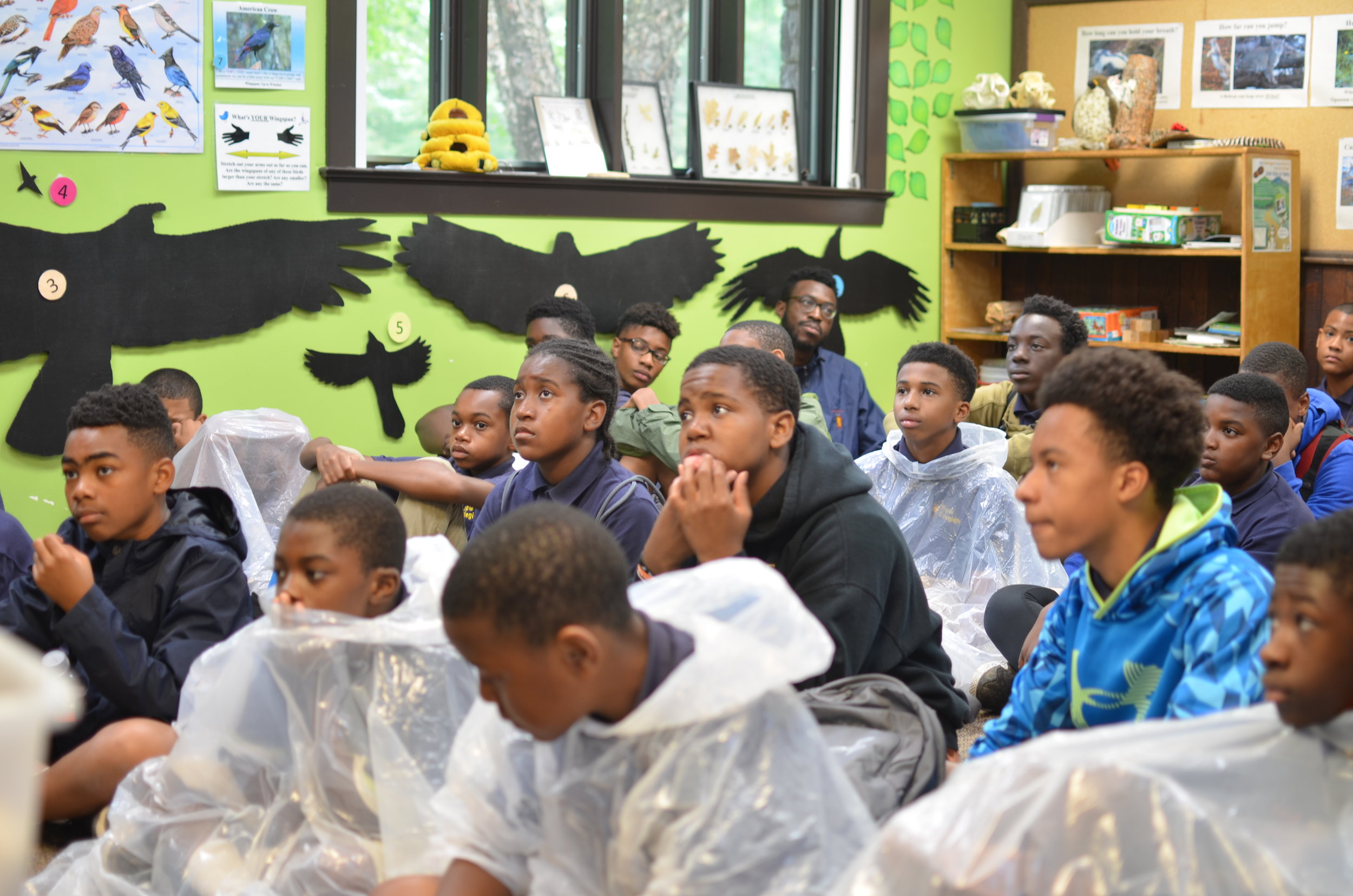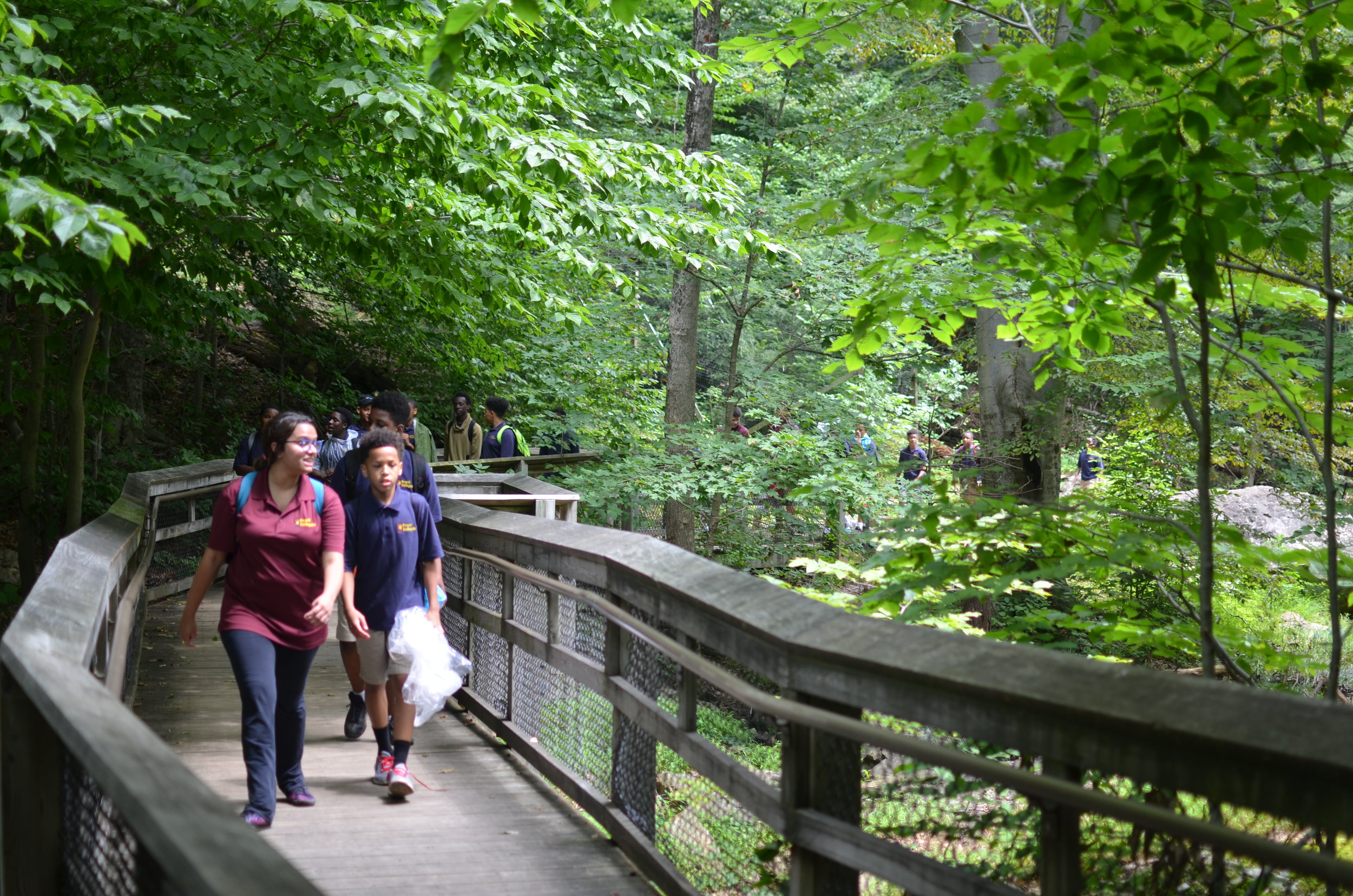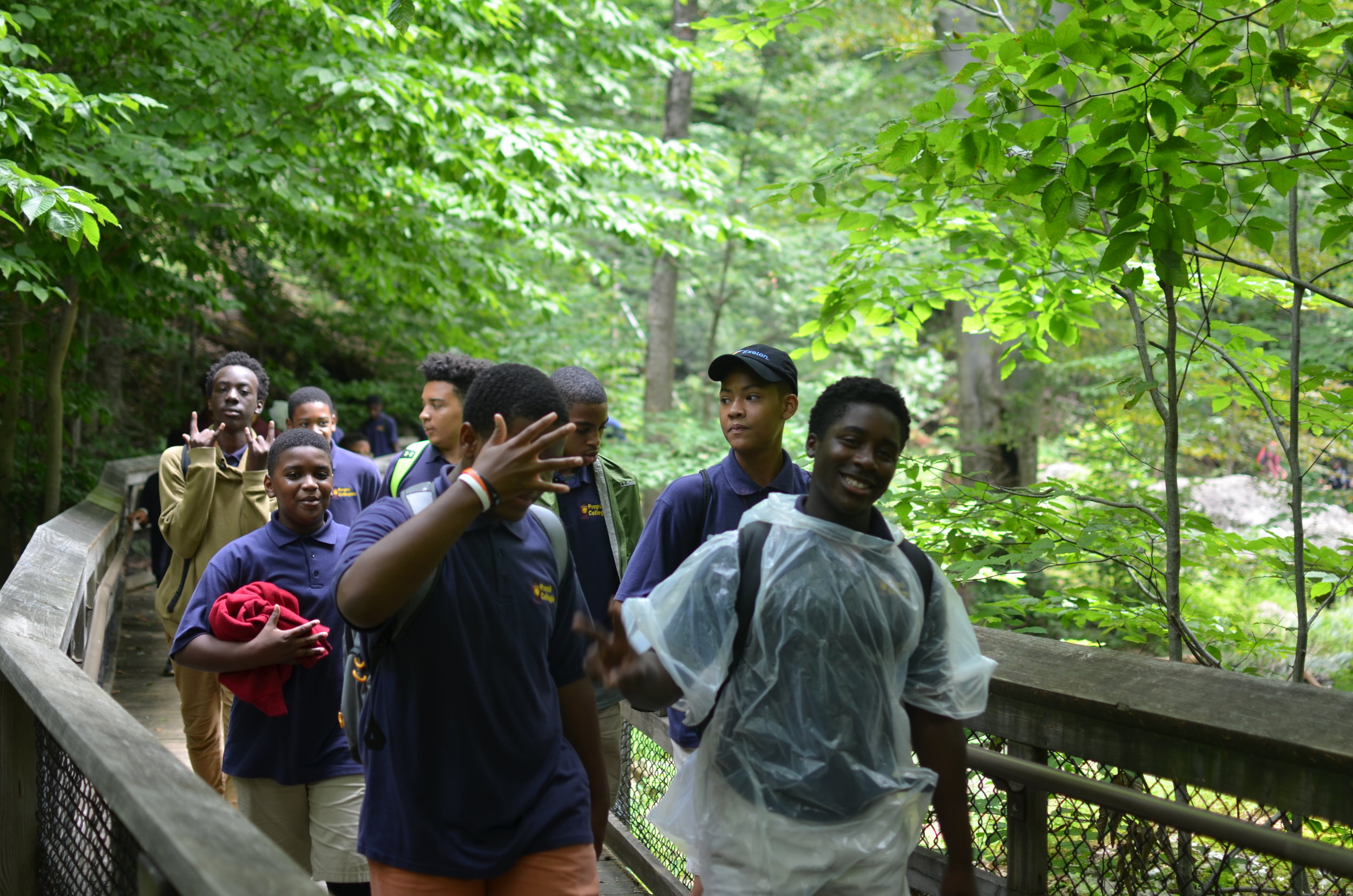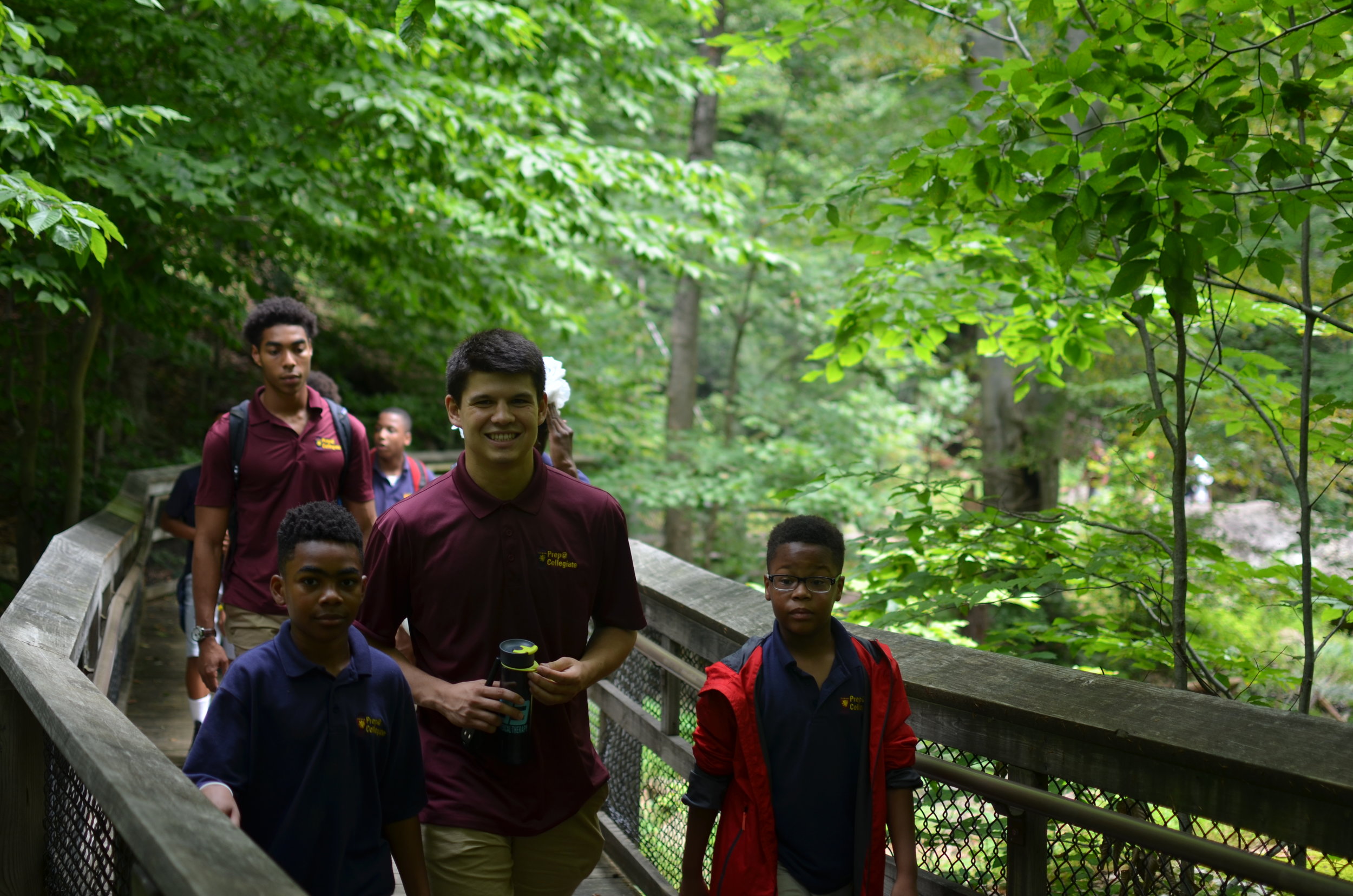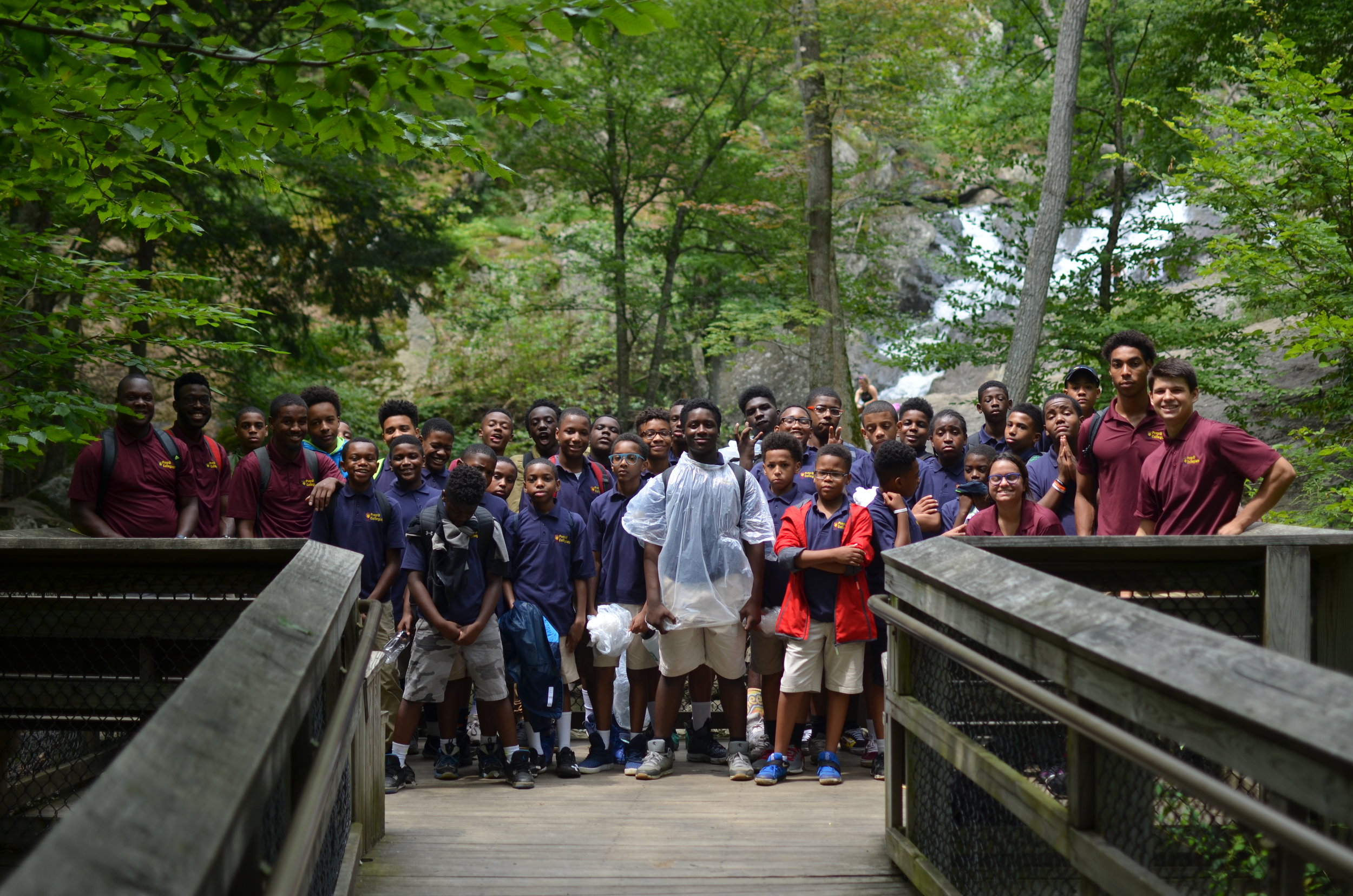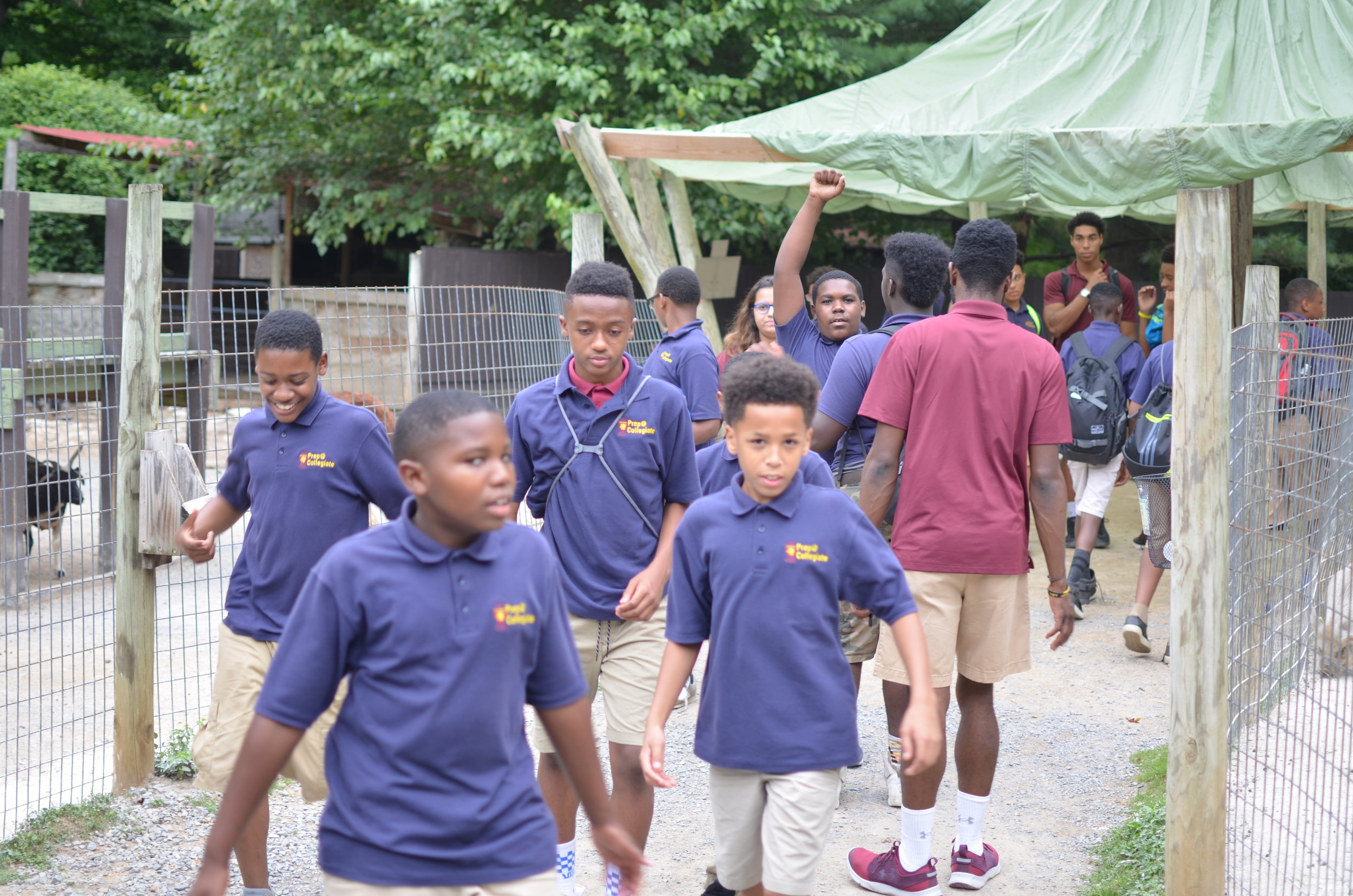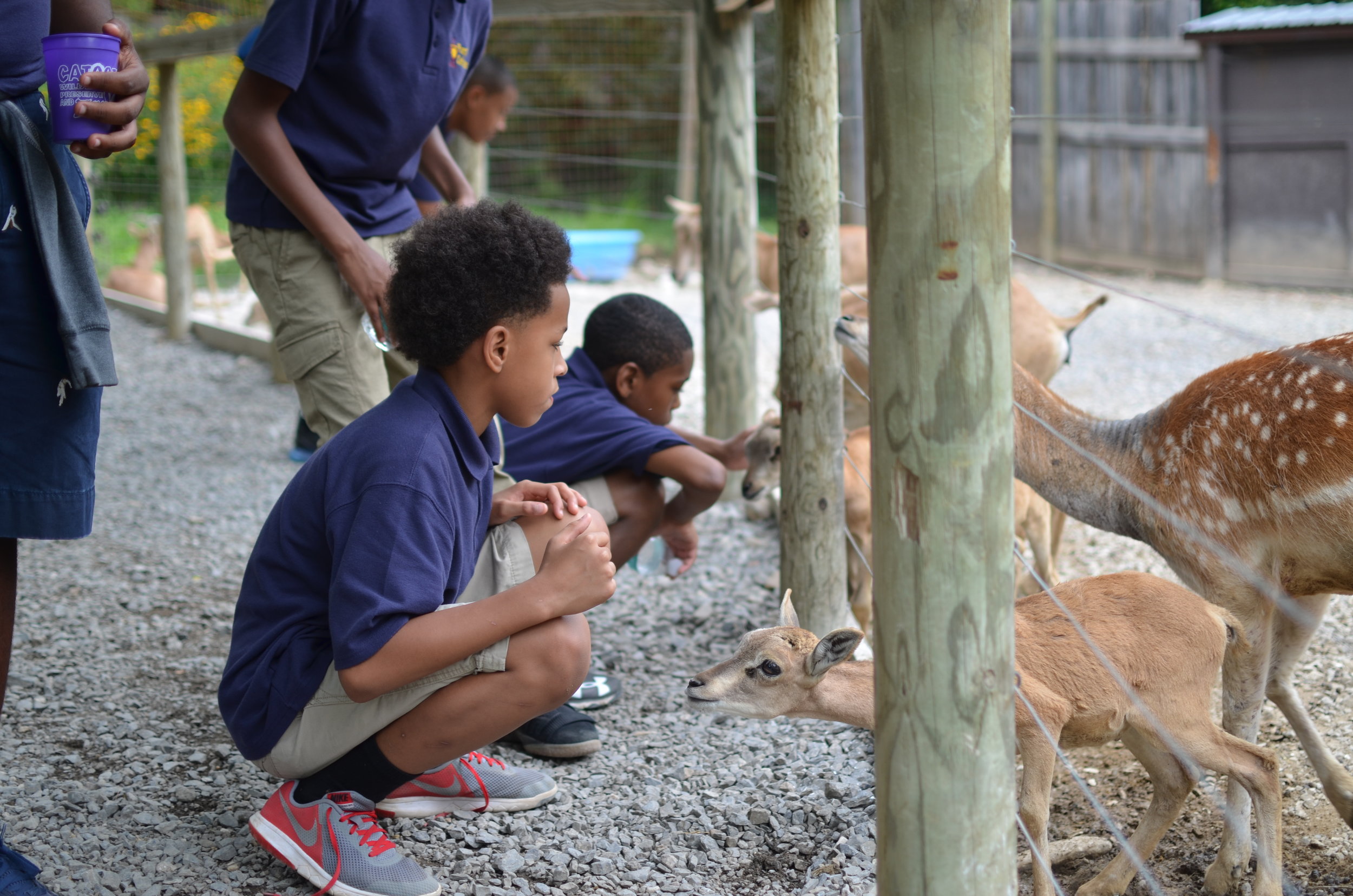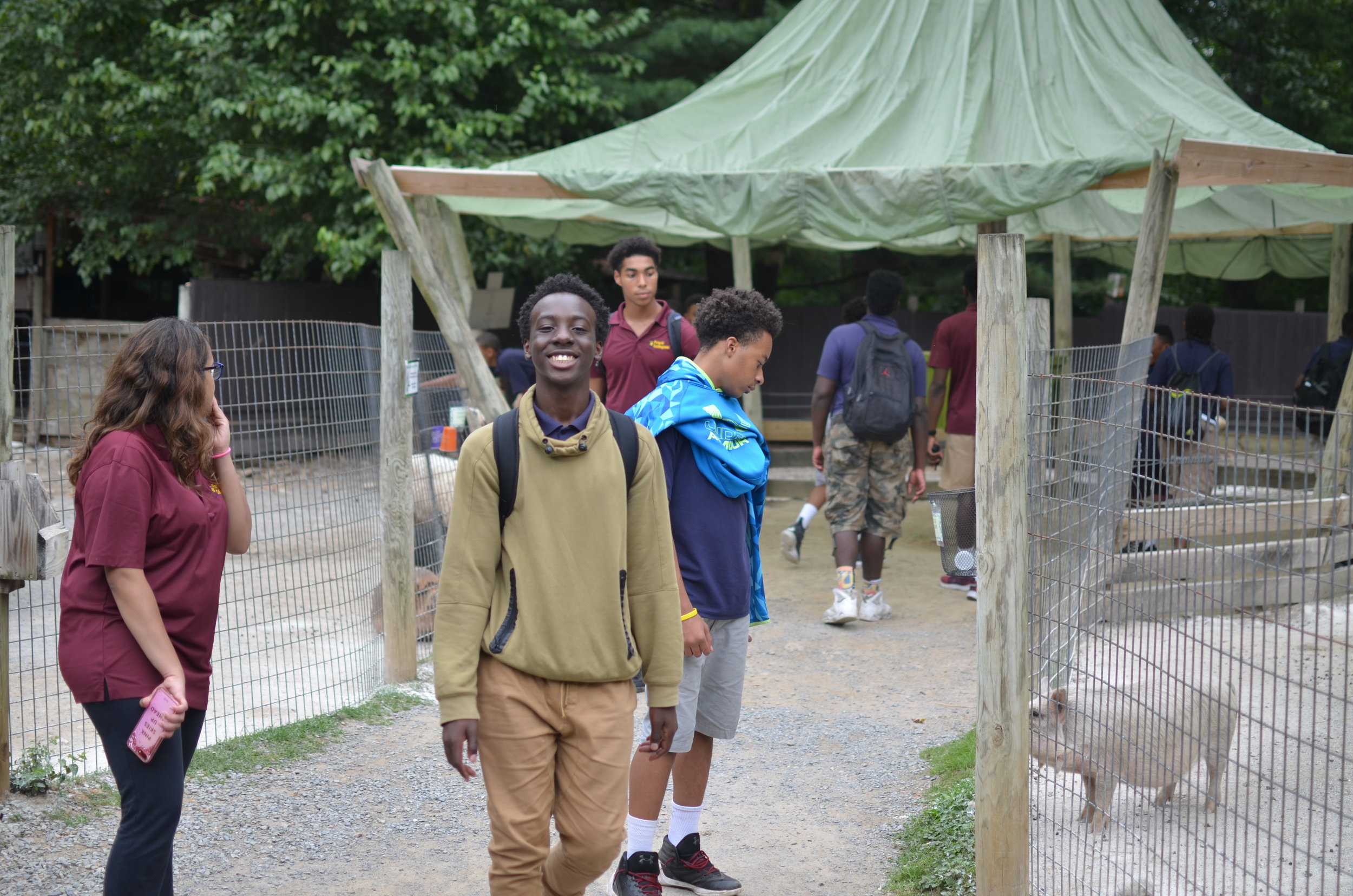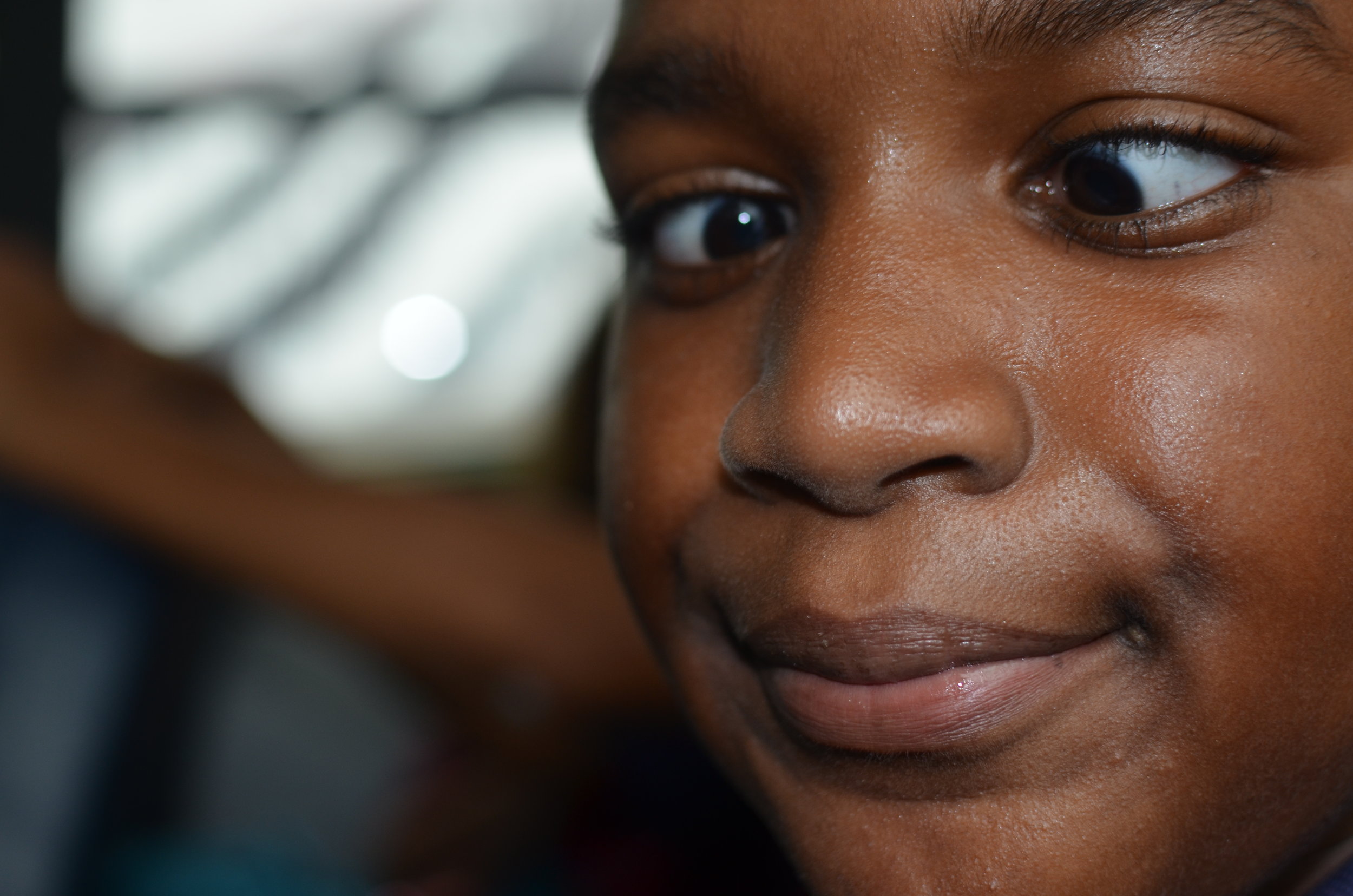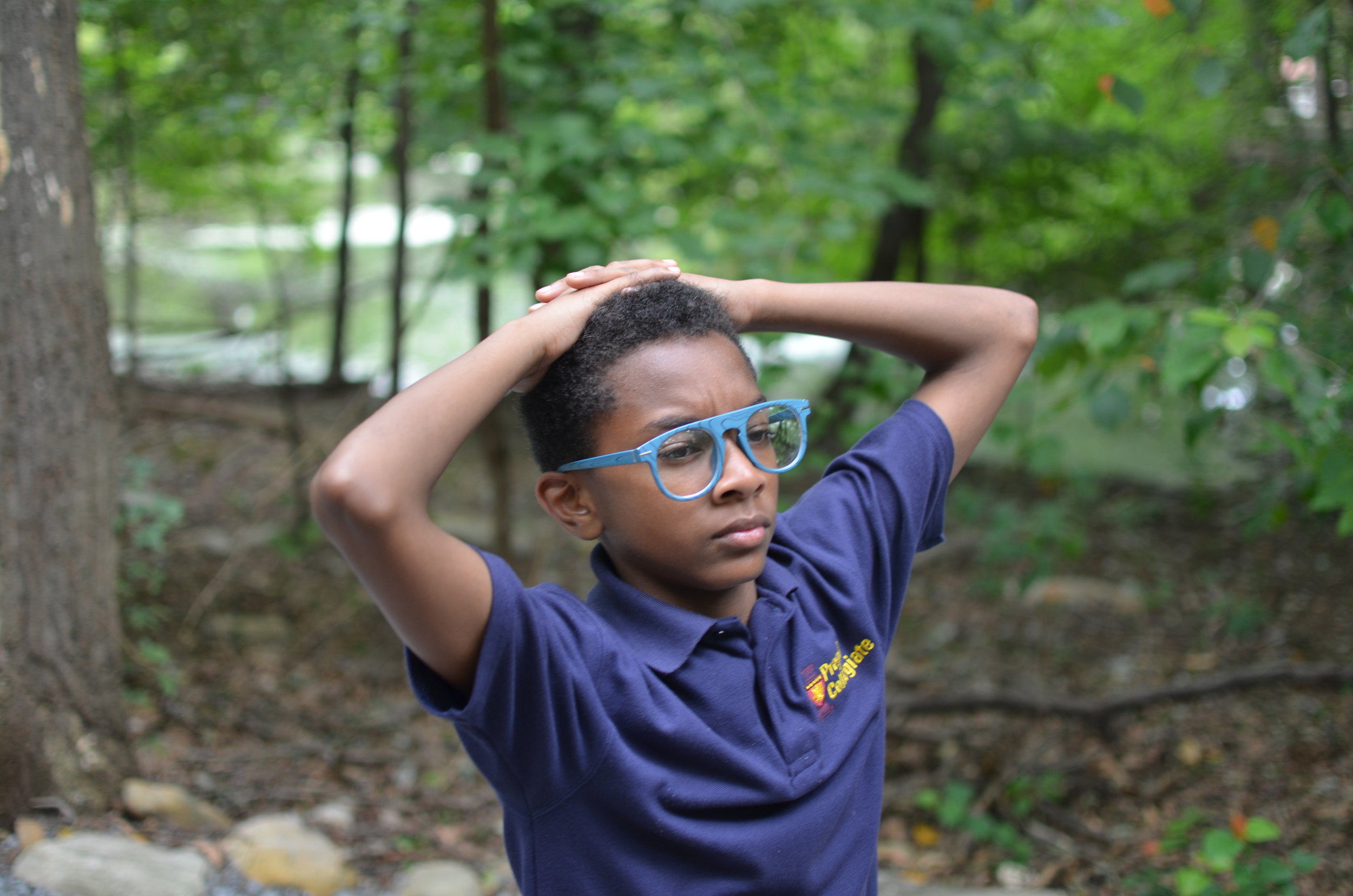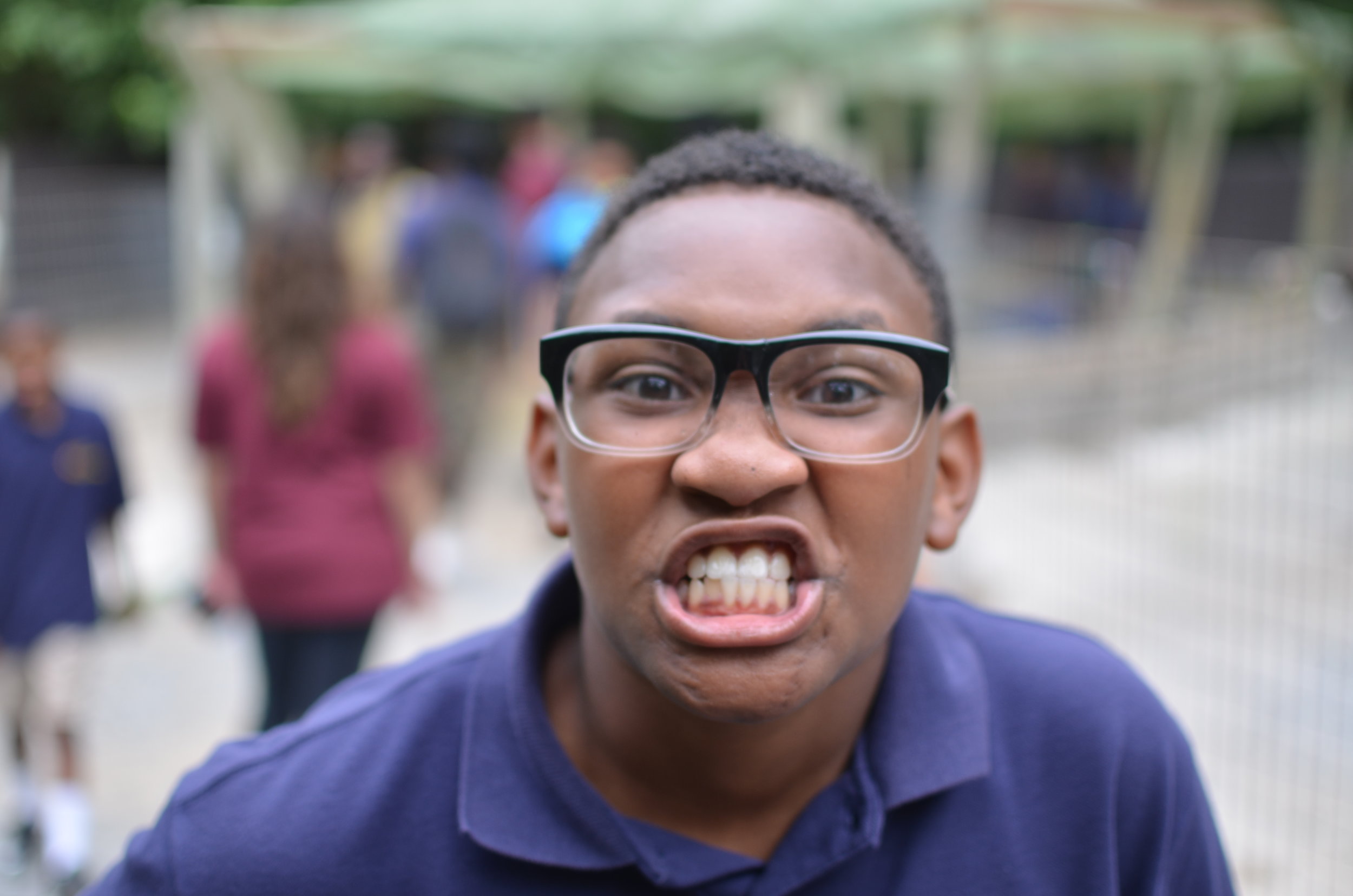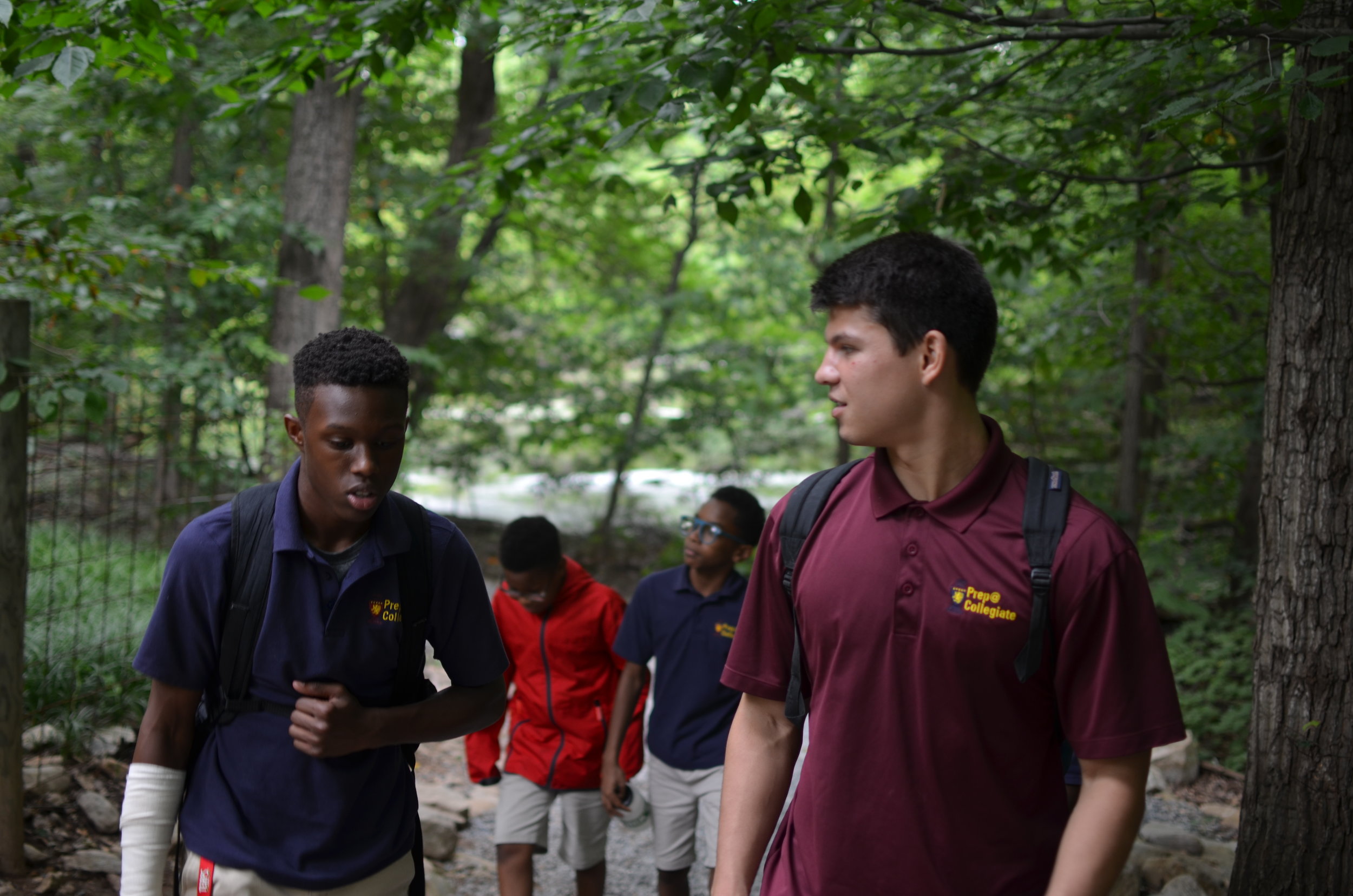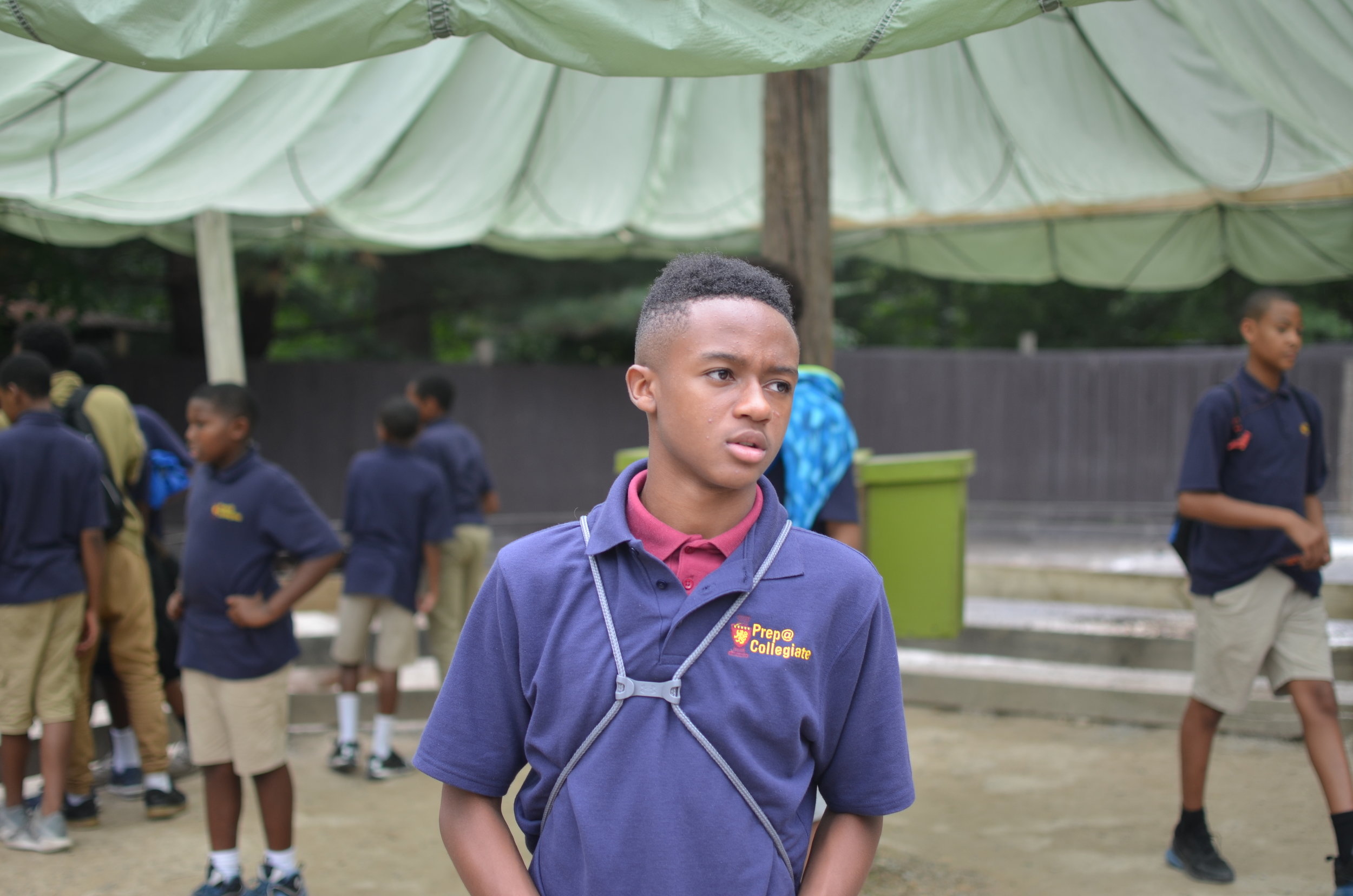 Towson's SciTech Lab
One of the highlights of this final week was a visit to the SciTech lab at the harbor, where the boys conducted experiments to learn more about climate change--they had the opportunity to design their own experiments, exploring how temperature affects ocean water's ability to retain carbon dioxide and explore the role of CO2 as a greenhouse gas. Also: they got to wear labcoats.
Student-Led Conferences
Continuing the Prep@Collegiate tradition of student-led learning & student-engaged assessment, each boy had the opportunity to meet with his teacher, his Crew leader, and a family member (or two) in order to present an extensive reflection on his work this summer. They walked their audiences through their learning targets in Math & ELA, and showed the charts they'd produced to visualize the data from their ongoing formative assessments. Next, they explained the Peer Assessment process & the role of Crews, and they shared high & low points from the summer (we call them 'glows' and 'grows'). Finally, they laid out their action plans for the academic year ahead...
Closing Ceremonies
Ever the bittersweet moment, our summer drew to a close on Friday, August 3rd. The boys processed into Knott Science Center, where they shared some of fruits of their summer labors; we were also treated to some words of wisdom from Calvin Wise--Johns Hopkins University's Director of Recruitment for Undergraduate Admissions--before the boys received they certificates. Finally--of course--we ate. And ate. And ate.
In closing...
What remains to be said? The boys' extraordinary efforts this summer--in the classrooms; during film residency and 3D printing; on the playing field; and on our epic field trips--speak for themselves.
This year brought a 50% increase in the number of students who spent their summer learning, playing, and growing with Prep@Collegiate. We couldn't be more proud of them--or more proud to have the opportunity to work with them--and we're already making plans for an even bigger and better summer in 2019.
We hope to see you there!
Warmly,
George Laufenberg