It's hard to believe we're just about 1/4 of the way through our summer together!
The week began with a trip to Outward Bound; then, we brought those insights—experiential lessons about perseverance & challenging ourselves—home to campus...
We began our first full day in our new home by working together to decide what kind of community and culture we want to share. Boys worked in Crews to take Baltimore Collegiate School for Boys' Five Core Virtues—Integrity, Wisdom, Courage, Compassion, and Resilience—and turn them into a set of clear, specific examples.
Next, the boys prepared to translate these ideas into different media: one group prepared a skit; another worked out a dance number; a third rapped; the fourth put their thoughts in pictures; and the last—'TwitterFingers'—drafted a series of tweets and replies, playing out a mock online debate. After presenting these to each other, the boys reassembled into their crews to bring it all together into the elements of rubric: an enumerated set of shared norms and expectations for behavior.
If some of this sounds familiar, it's because we did something similar last year... with some key differences: this year, the gents are conducting daily assessments—of each other. Each boy was partnered with a classmate; every day, he'll fill out this sheet: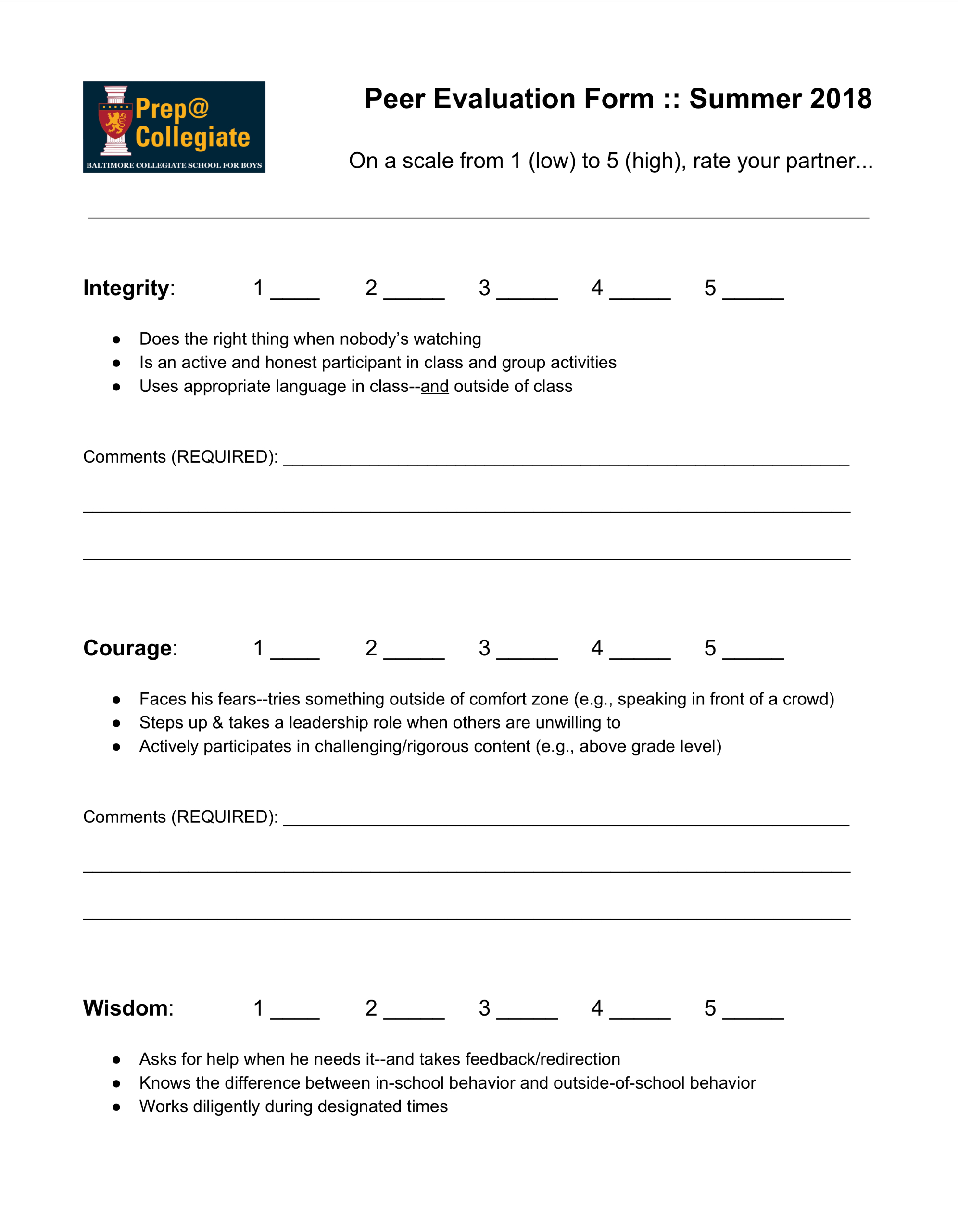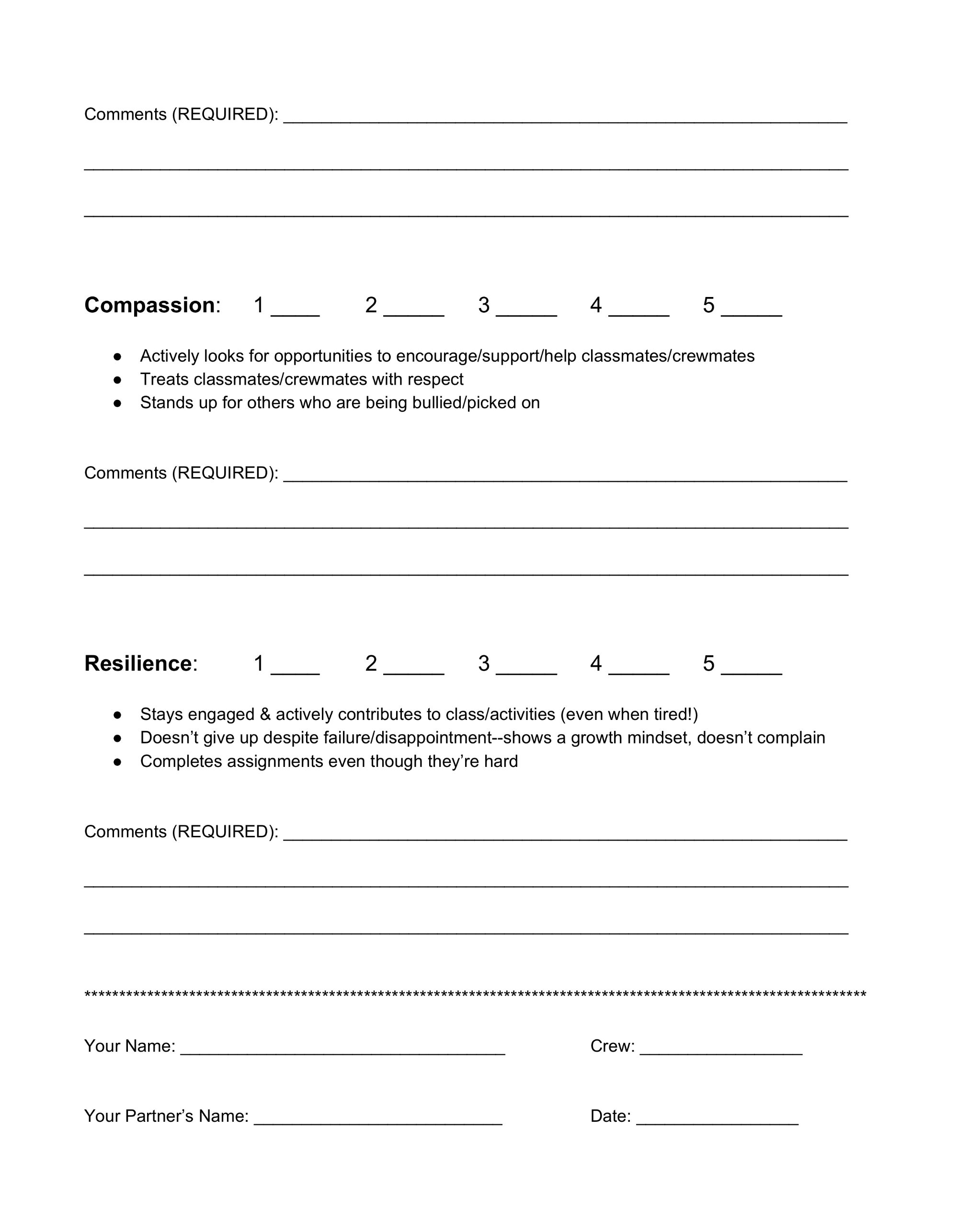 At the end of the week, the partners will share their evaluations with each other; they'll ask each other questions to better understand their peers' assessments of them, and then they'll gather with their Crew to reflect on the experience. Drawing on these insights, they'll set goals for themselves—making commitments to challenge themselves to grow in the week ahead.
The boys started getting to know their teachers on the Outward Bound course on Monday; Tuesday brought their first (brief) encounter in the classroom, as the gents received their class assignments & began mapping the academic course ahead...
...and after lunch in the campus Dining Hall—where we taught the University the danger of an 'All-You-Can-Eat' policy—the Crews dove into the first of many rounds of fierce competition: a scavenger hunt, followed by Capture the Flag!
Wednesday, July 11
Our first full day of classes!
In afternoon co-curriculars, the folks from OpenWorks introduced some of the boys to the rudiments of computer-aided design and 3D printing—by the end of the summer, they'll have designed and printed their own set of chess pieces—and Young Audiences' Ras Tre offered the first in a series of lessons in photography and video production:
Thursday, July 12
Day two of classes, and the gents were finding their bearings; the afternoon brought another round of Crew-on-Crew competition—in the gym, and on the field: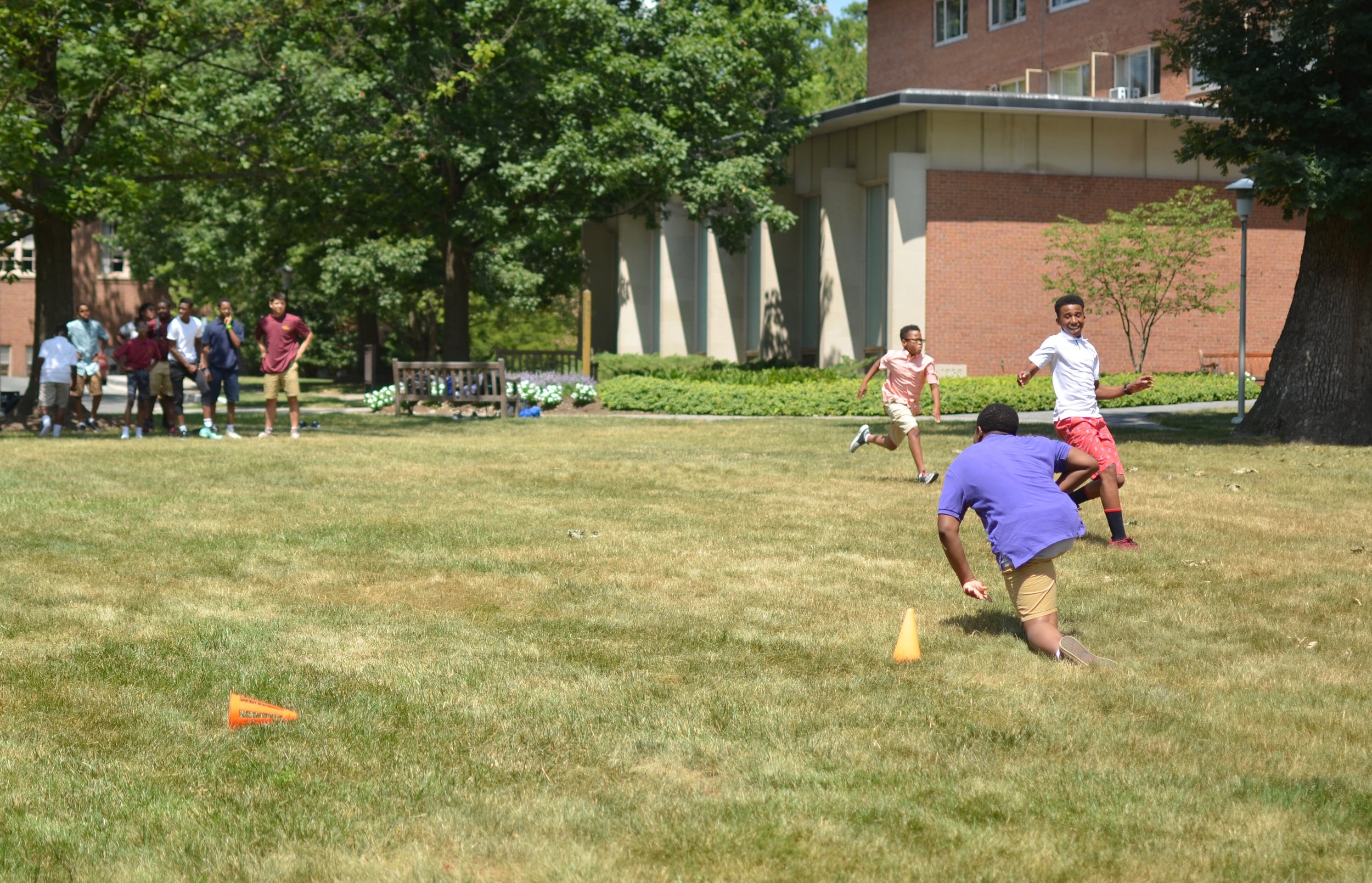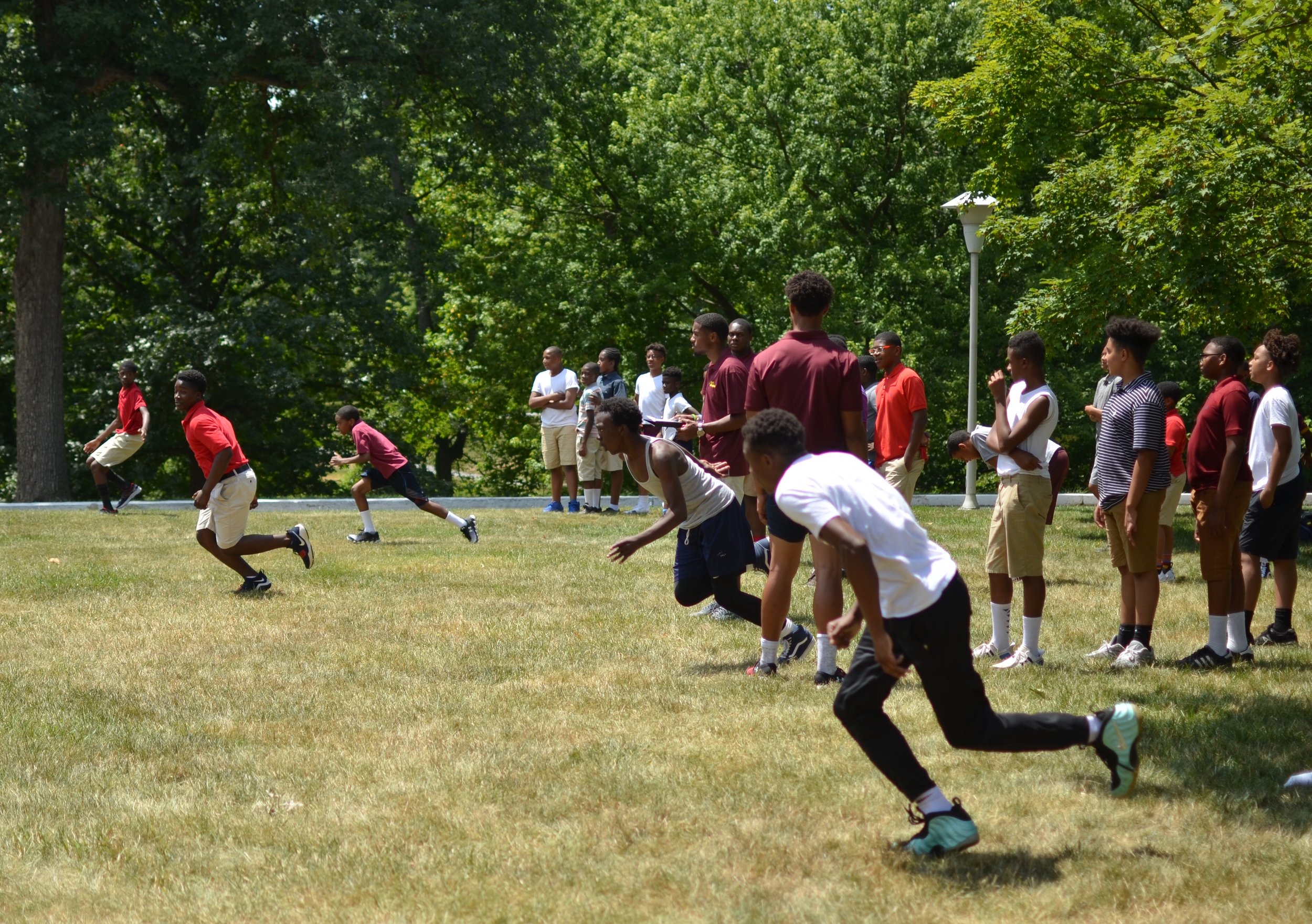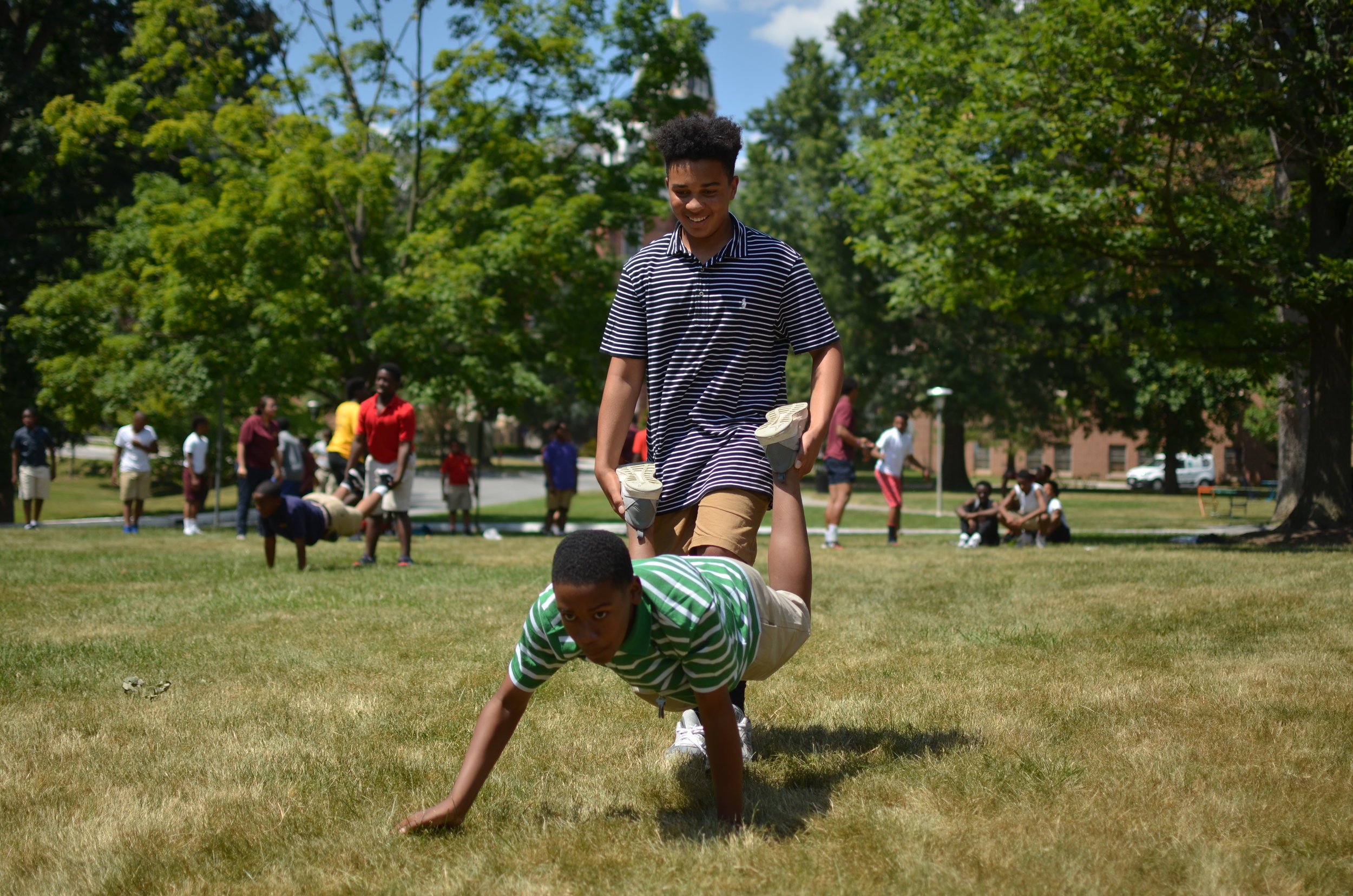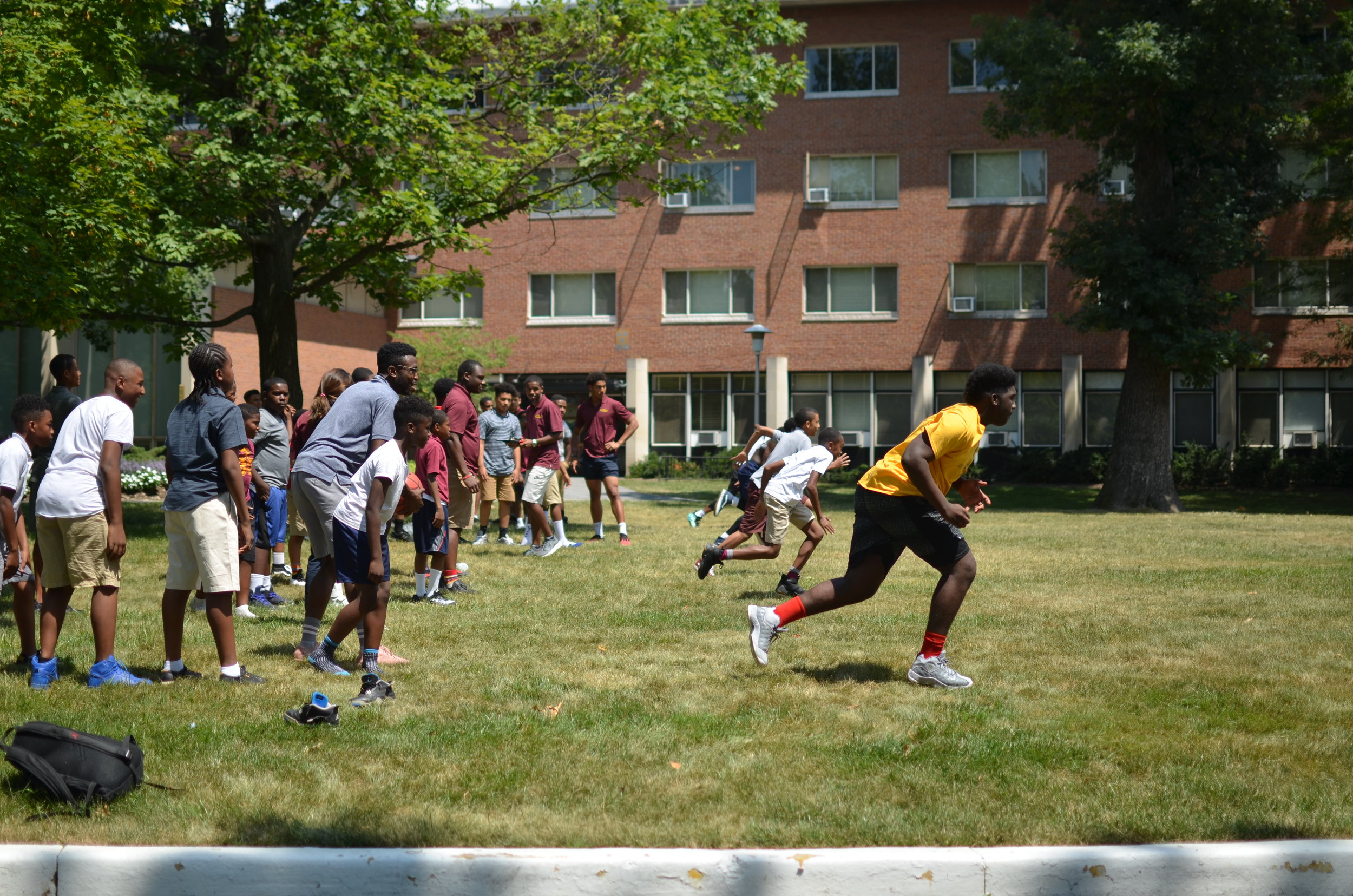 The end of our first week brings our first round of one-on-one meetings between boys and their teachers, in which the gents will work to set their own Learning Targets for the weeks ahead...
...more on all of this—and much more—next week!